Lifestyle
Significance of Worshipping 'Maha Yogi Mahadev' during the month of Sawan
A Peaceful Mind brings eternal Happiness: Lessons that we all should learn!
---
After celebrating Guru Purnima on July 5th, the auspicious month of Sawan has begun today. During this month, Lord Shiva and Goddess Parvati are worshipped by the devotees. The auspicious month began on July 6 and will end on August 3. There is a reason why he is called Devo Ke Dev ke Mahadev. The tranquil looking God can be a destroyer and could be Bholenath too. ( Depends who deserves what) . He has multiple shades to his personality. He is known as Maha Yogi, and he has a lot to offer as teachings. All we need is – Passion to learn.
Why is the month of Sawan so special?
According to mythology, when Lords and demons all participated in the Samudra Manthan (Churning of the cosmic Ocean) activity, a pot filled with Venom came out. Lord Shiva drank the whole cup to help lords and demons to obtain Amrit ( nectar) and saved the world.  It is believed that Goddess Parvati held his neck tight to stop venom entering his body. Since then, he has become 'NeelKanth'. As a mark of gratitude, people offer holy Ganga water to heal Lord Shiva.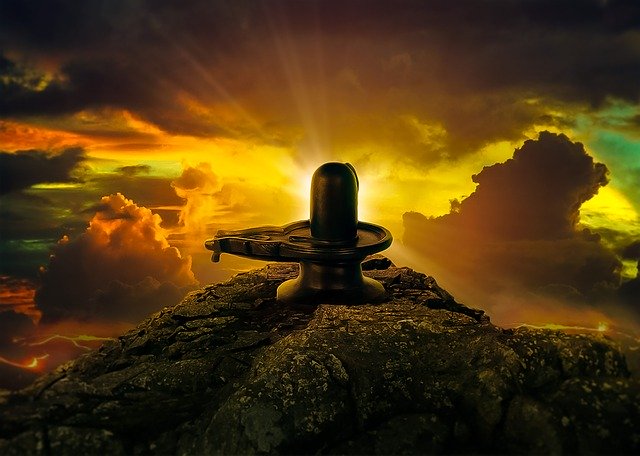 Solah Somavaar & significance of Fast
As per mythology, this month is very auspicious when it comes to Unmarried women. If they keep fast, then Lord Shiva bless them with the life partner of their choice. In fact, married couples could also follow the ritual for blissful and happy married life. Maa Parvati worshipped Lord Shiva for 12 years to win his heart. She was determined and full of faith. Everyone who keeps the faith, they are blessed with all the desired things.
Here are a few life lessons that we can learn from Mahadev and applying them in our lives can make it a little easy. Let us take a look 
1. Self Control is the only way to live life to the fullest 
Keep your mind and heart aligned with your goals. An uncontrolled mind can make you live a disastrous life. You will fall prey to your addictions and desires. Self-control is utmost when it comes to living life to the fullest. 
2. Keep Ego at bay it prevents you from becoming great 
It is believed that he kept Trishul with him to keep his ego in check. Ego prevents you from becoming great. Greater the person, lesser the Ego. He didn't have an ego and he never tolerated others.
Read more: What comes first, Happiness or Success?
3. Keep Calm! And keep going 
He was known as Mahayogi because he meditated for hours. He never let the external factors disturbed his internal peace. This is the best way to sort a lot of things. For example: We know COVID has made things tough for many of us. But cribbing will not bring any solution. But if we keep calm this shall pass too!
4. Better Half is Equal: Treating her with Respect and Love is the most important thing 
Ardhnarishwar is the form where he is half Maa Parvati and it shows his devotion towards his better half. He teaches to respect and love your better half. Maa Parvati is her Shakti – Shakti ke bin Shiv Adhoore hai.
Songs that you can listen ( Bhajans)
5. Understanding that everything is temporary  
Maha Yogis don't fall for Moh Maya, they know whatever is today will not stay forever. Everything in this world is temporary. And this keeps their mind at peace. If we could learn a few things from it, our life could become easy.
Stay positive and Stay Happy! This is the month to rejoice. Things are getting better and the difficult time we are facing shall pass soon.
Have a news story, an interesting write-up or simply a suggestion? Write to us at info@oneworldnews.com