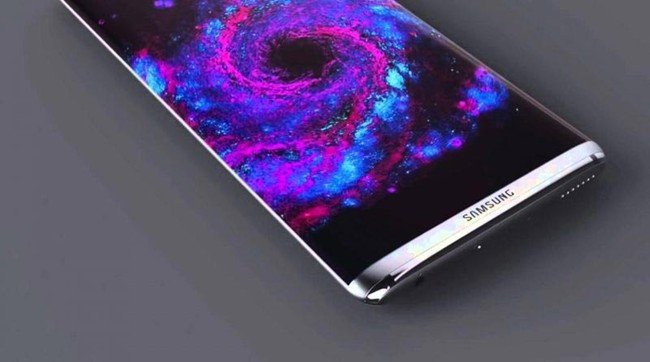 Samsung Galaxy S8 is expected to make its appearance in coming March
---
Post Samsung Galaxy Note7 disaster, launch of Samsung Galaxy S8 and S8 edge is the great strategy put to act by Samsung in order to re-gain its customer loyalty.
According to the reports, Samsung is expected to reveal its latest flagship Smartphone in February/March of the coming year.
The Smartphone with come with curved screen which is quite similar to the recent launched Xiaomi's phone Mi Note 2.
Reportedly, Samsung is working on its new RAM module with massive 8 GB capacity which is supposedly the utmost in the world and rumoured to be paired with 10 nm chip-set along with the internal storage capacity of 500 GB.
Read Here: Production for Samsung galaxy note 7 suspended
The S8 and S8 Edge is said to come with a 5.5-inch 4K display, which is said to showcase its full potential with native 4K content.
Two processors which are rumoured to be a part of the Smartphone could be Exynos 8895 and Snapdragon 830.Sources also admitted that Samsung Galaxy S8 and S8 Edge are most likely to have few improvements on its gears as it never uses like a camera specs for its Smartphones.
If sources are to be believed, due to the latest trend of dual-lens camera in Smartphones followed by brands like Apple and LG, Samsung may also add the feature to its latest creation.
According to Forbes, the upcoming Galaxy S8 and S8 edge will support layers of security including the iris scanner which was earlier introduced in Note 7. The devices are also said to be significant devices for South Korean Company after they faced issues with Samsung Galaxy Note 7.
Public distrust in the brand post Samsung Galaxy Note 7's failure and explosion cases could play a major role the S8 and S8 edge sales but nonetheless, it would be interesting to see how Samsung deals with all the hurdles that come in their way to regain their customers' trust.
Have a news story, an interesting write-up or simply a suggestion? Write to us at
info@oneworldnews.in