Hot Topics
Russia-Ukraine Crisis: How It will impact India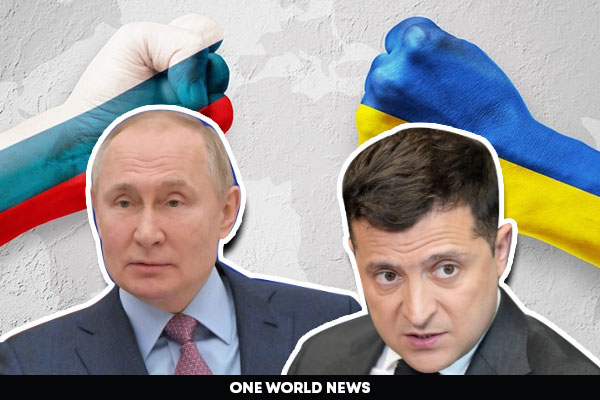 A significant headache due to the Russia-Ukraine crisis, both for families and policymakers. Prices are likely to increase for certain goods.
---
Highlights:
Amid tensions, not a single sunflower oil ship imported to India 
Pharma sector may face the brunt too
Gas prices could also burn your pockets
Crude oil prices could surge further
Price of wheat may skyrockets
Price of metals & mobile phones may rise
Russia-Ukraine crisis refuses to subside – significant countries have already declared that Russia has invaded Ukraine. In spite of the distance between India and the location of the situation, there is still the potential for the crisis to affect the Indian economy negatively.
Due to the global nature of our current world, geopolitical developments such as this can have an impact on countries not directly involved in the conflict.
Russia-Ukraine crisis a headache for Indian families
India could witness a significant headache due to the Russia-Ukraine crisis, both for families and policymakers.
Read More- Russia and Ukraine Crisis: After China Extended Its Support For Russia, The US Sends Its Troops To Poland
Amid tensions, not a single ship of sunflower oil imported to India 
Currently, Ukraine and Russia account for 90% of India's sunflower oil imports. Along with palm, soya, and other alternatives, sunflower oil is one of the most popular edible oils consumed in India. Sunflower oil is the second most imported edible oil, behind only palm oil.
India imported 1.89 million tons of sunflower oil in 2021 – 70 percent of which came from Ukraine. Russia contributed 20% and Argentina contributed 10%.
In February, Ukraine reportedly has not sent a single shipment of sunflower oil because of tensions with Russia. Ukraine usually ships 1.5 to 2 million tones of sunflower seeds during the February-March period, so if the ongoing conflict continues for two or three weeks, this will put pressure on the Indian market.
Gas prices could also burn your pockets
Over half of India's gas needs are met by imports of liquefied natural gas (LNG) from Ukraine. A small portion of India's LNG consumption is also imported from Russia.
Pharma sector may face the brunt too
Pharmaceutical products are among India's main exports to Ukraine. After Germany and France, India is the third-largest exporter of pharmaceutical products to Ukraine.
Pharmaceutical companies such as Ranbaxy, Sun Group, and Dr Reddy's Laboratories have established offices in Ukraine, and there is an Indian Pharmaceutical Manufacturers' Association (IPMA) in Ukraine.
Crude oil prices could surge further
Because of the Russia-Ukraine crisis, crude oil prices in international markets have surged to nearly $100 per barrel, a more than 4% increase.
India's petrol and diesel prices have remained unchanged since the government cut excise duty on November 4. Since then, crude oil prices have increased by $10.
There may be a price freeze due to the upcoming elections, but once the polls end on March 7, there may be a revision.
Price of wheat may skyrocket
Russia is the world's top exporter of wheat, while Ukraine is the fourth-largest exporter. Experts fear prices will rise if grain flow from Black Sea regions are disrupted and food prices increase.
A recent United Nations report indicates that food prices have risen to their highest level in over a decade, primarily due to the impact of the pandemic on supply chains. Future volatility spikes in energy and food prices could follow.
Price of metals & mobile phones may rise
Palladium, a metal used in automotive exhaust systems and mobile phones, has soared in price in recent weeks amid fears of sanctions being imposed on Russia. The country is the world's largest exporter of palladium.
Some nations are still paying the price of two World Wars. Therefore, we cannot afford to take the burden of third. However, the two countries and its other allies are not in a mood to settle for less.
Liked this post?
Register at One World News to never miss out on videos, celeb interviews, and best reads.