Unfiltered
India's sexting habits, is it even legal? : Rules of Sexting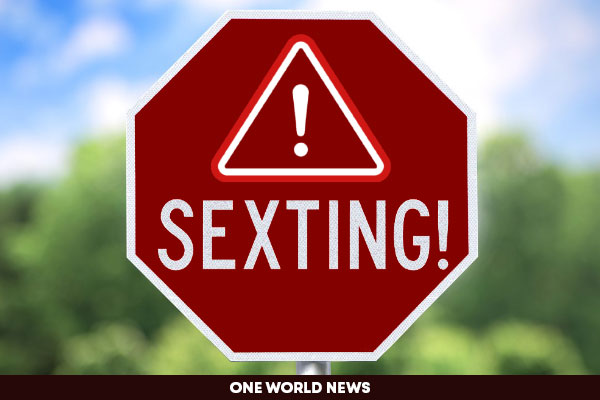 Do You Know 62 Percent of Desi Women Indulge in Sexting: What are the Rules of Sexting? 
---
Highlights:
What is Sexting?
Is it illegal in India
How many people sext in India?
During the Pandemic, online dating saw a boon in India. It was only the way that kept people connected during the COVID 19 restrictions. Lockdown all across the nation changed a lot of things for us. In fact, it also impacted our sex life. As per experts, sexting is a normal sexual expression of a human being. Many studies have shown that atleast 1 out of 5 people resort to sexting once a while to satisfy their sexual needs.  But do you know sexting can land you in Jail? Before we talk about the laws that one should be aware of before indulging in sexting, let us understand what is sexting and what are the rules of sexting?
What is Sexting?
The term sexting means – Sex + Text. Sexting means sending sexual text messages. It also involves sending nude or semi -nude pictures or even an explicit video to your partner. Sexting can happen over messages or even on calls.  Well, people are involved in sexting for many reasons but sexting has a dark side and you must be aware of it.  It can land you in jail and can also become a reason for public humiliation.
In some relationships, people are often asked to send their nude photos as a part of romance or as a proof of commitment. But it is always advisable to not send such photos to your partner even if you are in a secure relationship.  Future is unpredictable and if things don't work out between the you two that person might use it against you or can even indulge in revenge porn.
Legal Consequences of Sexting in India
It is better to know all the legalities. In India, publication, transmission of pornography is illegal. A lot of people are not even aware that sending sexually explicit content is a serious offence. Well, there is no specific law against sexting, section 67, 67A & 67B of Information Technology Act, 2000 can punish anyone who publishes sexually explicit content without consent.  Anyone who gets booked under this can be imprisoned upto 5 years and fine may extend to 10 lakh. Notably, it is a non – bailable offence.
Read More- Mood, Mind, Sex, Stress-Yes, They're Related! 6 Things That Prove Sex Promotes Good Mental Health
India and Sexting
According to a study, 62 percent of Indian women revealed that they do indulge in sexting. Over 60 percent said that they send text –only –sext messages and 46 percent said sexts as well as send pictures and photographs as well. It's true that Indians turned to sexting during the pandemic because physical touch became something to be wary of.  More Indian women turned to phones to find love and pleasure.
Well, there are safe ways to sext But  Remember sexting with minors is a crime.
How to sext safely?
Often partners in long distance relationships use it to keep the romance alive. Even if you are in a serious relationship, it is important to get your facts right and sex safe.
Read More- Best Man Responsibilities: Before, during & after wedding responsibilities
Never show off your face. Be it with your boyfriend or even with your husband, always crop the face.
The app sets a timer so it only exists for a few seconds. Also, you get to know if someone else is taking screenshots of your pictures.
Delete all kinds of intimate chats with your partner and advise him to do so. You never know who is snooping around.
No sexting with strangers because it is dangerous. You might regret it later.
Liked this post?
Register at One World News to never miss out on videos, celeb interviews, and best reads.