Who says romance dies? We may grow old with passage of time but love always stays young.And here comes the season of love in which you can make your better half feel even more special.
As valentine's week is approaching, the market is overloaded with trendy gifts that you can buy for your special ones. People from all walks of life celebrate Valentine's Day and here comes another year for new planning.
So, what all are your plans for this valentine?
If you haven't decided yet, here are some ideas to make your valentine even more memorable and happening.
• Go out for a dinner date: Candle night dinners have always signified classic romance. Book for it in advance and keeping in mind the choice of your better half, choose the decoration of the place.
• Go out for a movie: Bollywood movie 'Roy' is all set ready to release on 13th Feb. Its romantic tracks are already proving themselves as chart busters. So, you can go and watch it.
• Go out for a holiday: This 14thfeb can be a perfect treat for you and your partner. You can celebrate a long extended weekend. There are so many offers given on the holiday packages. Go ahead and schedule out a romantic holiday with your loved ones.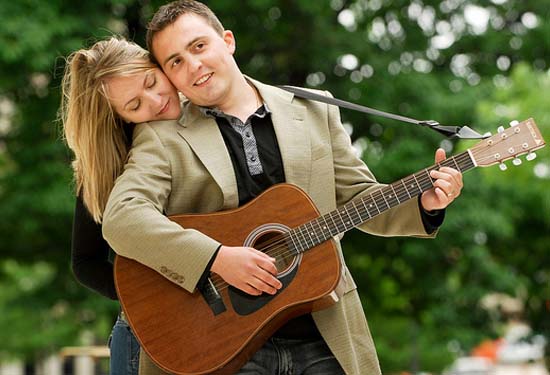 If you are an old couple and don't like to watch new movies then you can watch romantic movies of the golden era together in your own comfort zone. Enjoy it with a cup of coffee and popcorns.
• Don't forget to exchange gifts:You may not like exchanging gifts. I agree love has no language and it can't be expressed with expensive gifts. But just a single flower can convey your feelings, so at least exchange flowers to express your love. Even handmade cards and chocolates can work as fabulous gifts.
You can recall your fond memories together on valentine's day. You can talk about how your love story started or visit the places you often use to hang out together. Looking at your wedding album can also take you to a trip down the memory lane.
Love should not be celebrated on a single day. It is a feeling that should be celebrated throughout the year. But every valentine's brings new promises, gifts and hopes for love birds to stay together forever.
For all those who are committed and for all those who are going to express their feelings, go ahead and celebrate it to its fullest.