NATION
Ram Manohar Lohia's 50thDeath Anniversary: Here is all you need to know about him
Ram Manohar Lohia's contribution in the freedom of India
---
Ram Manohar Lohia's contribution in the freedom of India:- It was not only Mahatma Gandhi or Jawaharlal Nehru, who highly contributed in the freedom struggle of India, but there are so many other names, who enormously contributed in the freedom of India and one such name is Ram Manohar Lohia. He was a socialist political leader, and was born to Hira Lal, a patriot in the village of Akbarpur, Uttar Pradesh on 23rd March, 1910 and died on October 12th, 1967.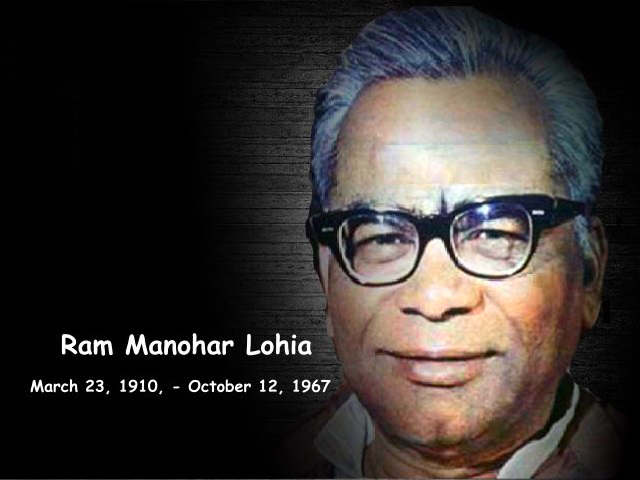 UP CM paid tribute to him
Today is his 50th death Anniversary and to remember his contribution UP CM Akhilesh Yadav paid him tribute. He was also accompanied by the Samajwadi Supreomo Mulayam Singh. Both of them garlanded the statue of veteran nationalist and political leader, Ram Manohar Lohia.
His Achievements
Ram Manohar Lohia was highly influenced by the ideas of Mahatma Gandhi, which developed the feeling of Swaraj into him. In spite of having good affinity with Jawaharlal Nehru, Manohar had differences with him on various political issues. He was the one, who had organized hartal on the death of Bal Gangadhar Tilak. He was also the part of protest against the Simon Commission.
Notable steps by him
Association of European Indians was formed by him in Europe
He became Secretary of All India Congress Committee in year 1936
He was the editor of Congress party's monthly newspaper, Inquilab
Manohar played a very crucial role during the Quit India Movement as he circulated pamphlets and posters to make it successful
He also founded the Hind Kisan Panchayat to provide solutions to the farmers
World Development Council was set up by him to retain peace
He was an influential leader, who gave his best during the freedom struggle. Many Colleges and Hospitals names are kept on his name, including one famous hospital in New Delhi.
Have a news story, an interesting write-up or simply a suggestion? Write to us at
info@oneworldnews.in