JOYOUS NEWS
Quirky Drinks that you should try at least once: Here is how you can prepare them?
Break Ice, not Pockets! Spend less enjoy more!
So, we are not going to be judgemental over here. It's absolutely fine if you are 18 or above and spend some of your savings on alcohol. It's pretty obvious that every one of us cannot spend a huge amount of money on alcoholic beverages.Of course, top-shelf vodka is going to be expensive, but you can still pay less without sacrificing on taste. Whether you are hitting the bars or throwing your bachelorette these mixed drinks will keep your taste buds happy and your wallet (relatively) full. Rule of thumb: Fewer Ingredients plus house liquor equals lower cost.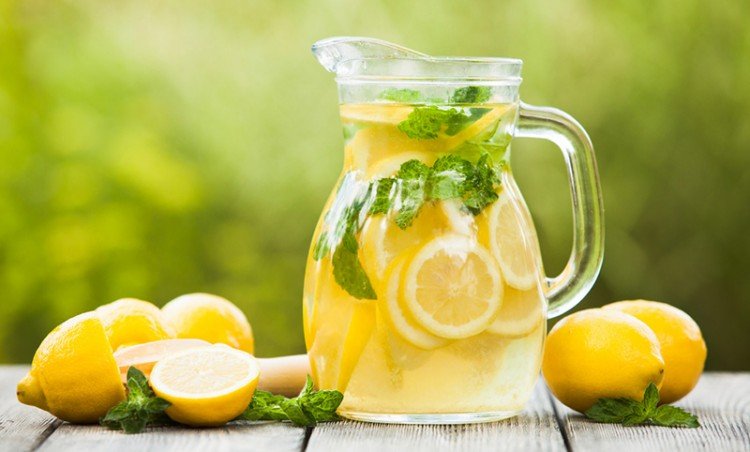 Here are few quirky drinks, take a look!
1. Rum and Coke
Instructions
Fill glass with ice
2  rum
6  Coca-Cola
Stir
Meal pairing: Tacos
Looking for a pregame with no burn for your budget or your throat? Head over to the closest convenience store or gas station and grab a bottle of Coca-Cola. Paired with a bit of rum, your everyday soda gets just enough of an island kick. Rum and coke is usually a go-to drink for people on a budget who are trying to enjoy their night out.
2. Gin and Tonic
Instructions
Fill glass with ice
2  gin
Fill rest of the glass with tonic water
Stir
Meal pairing: Cheese and crackers
You probably ordered this the first time you ordered at the bar because all the classy and classic grown-ups in movies do. It will give you perfect taste in your own place. You really can not go wrong with a gin and tonic. You will find the two ingredients to this drink with ease. The grown-ups also recommend pairing this popular cocktail with some strong cheese for a snack that you might find in your grandma's fancy country club.
3. Vodka Cranberry
1.5 (1 shot) vodka
6 oz. cranberry juice
Stir
Meal pairing: Turkey sandwich
If you order this at the bar, your friends probably call you mom. Ladies, the next time people make fun of you for your so-called boring cocktail, be sure to remind them just how sweet and reliable a vodka cranberry is. Also known as a Cape Codder, this cocktail won't trip you up, even if you started pregaming before you try to mix it.
4. 7 and 7 (Whiskey and 7up)
Instructions
Fill glass with ice
1 oz. whiskey
6 oz. 7UP
Meal pairing: Dark chocolate
For those who savour the taste of their liquor or, more likely, enjoy bragging about their ability to down anything handed to them, a 7&7 will satisfy your adult taste buds. "7&7's are usually enjoyed by people who like the taste of whiskey. Add some sweet to the toughness of this drink with a delicious bit of chocolate. If you live 7up do an experiment then.
5. Screwdriver ( Vodka and Orange juice)
Instructions
1.5 oz. vodka
6 oz. orange juice
Stir
Meal pairing: Eggs, bacon and pancakes
Love the taste of a mimosa, but do not have the cash to dole out for a new bottle of champagne? Grab that half-empty bottle of vodka from the cabinet and try your hand at a screwdriver for a similar orangey taste. This is a perfect beverage you can enjoy on weekends.
6. Greyhound (Gin and Grapefruit juice)
Instructions
Fill glass with ice
1.5 (1 shot) gin
5 grapefruit juice
Meal pairing: White chocolate cake
If you have never heard of this one before, do not worry guys because you are not alone. Remember the name this time around, though, considering that this drink solves so many students' problem. We like to drink, but so many of us do not want to feel it on our tongues. The grapefruit paired with light white chocolate cake? Is this the Plaza Hotel on a breezy Sunday? Make your Sunday, Funday in reality guys.
7.  Shandy (Beer and Lemonade)
Fill glass with ice
Equal parts beer and lemonade (but you can play around with the proportions of each ingredient)
Stir
Meal pairing: Burger with fries you will see this beverage in cans everywhere in summer, from barbecues to beaches. But what do you do when you are all out of the pre-mixed brew? Make your own. Add another BBQ staple with a juicy burger.
Also Read: Magic Of Maggi: Recipes That Will Rejuvenate Your Taste Buds
8. Irish Ice Cream and chocolate milk
2  Irish cream
5  chocolate milk
Stir
Meal pairing: Cookies
Like dessert in a cocktail, this mix changes up the usual stomach-curdling vodka-filled juice cocktails we always fall back on. Mix it with your childhood favourite, chocolate milk, give it a stir, and share your cocktail and homemade cookies with some friends on a more low key night of chilling and laughing together.
Have a news story, an interesting write-up or simply a suggestion? Write to us at info@oneworldnews.in