Women Talk
Going to create Profile on Matrimonial Site? 5 Golden Rules for every woman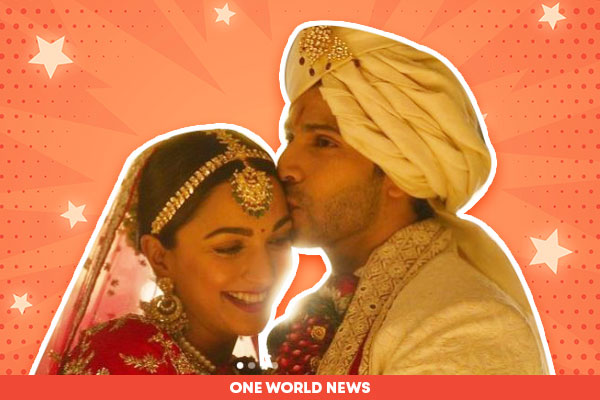 Thinking about creating a profile on Matrimonial Site, valuable tips that will come handy!
---
Highlights
Before creating your matrimonial profile, ask yourself are you ready for marriage?
Do not waste someone's time
Be vigilant about your safety
Investing in a paid profile?
They say matches are made in heaven and marriages happen when the time is right.  If you are lucky enough, you might meet the right one at your workplace, college or even during your cousin's wedding. However, sometimes you need to put some extra effort to find the right one, and in that case, a matrimonial site can be really helpful. Gone are the days when someone's chacha or mama used to recommend suitable groom or bride. Well, Indian matchmaking is still a long process, but things have changed in the past few years.
So if you have also made up your mind to get married and are wondering how to go about it, here we are to help you out! If you are going to create a profile on a matrimonial site, here are 5 golden rules for every woman. As women, we need to be cautious about our safety and beware of flirts.
Matrimonial sites are easy to handle and are loaded with different options such as calls and messages. It also has privacy options so that you are not constantly worried about your profile. Scroll down the article to read the Golden Rules that might help you to get your Prince Charming!
Read More – Indian Women revealed how they felt after wearing Mangalsutra for the first time!
1. Be Honest
The Basis of every relationship should be Honesty. If you are seriously looking for a partner to spend the rest of your life, then you should be honest. Your profile must provide clear and complete information about you. Wrong information can create a negative impression so only give out correct and honest information about you and your family background.
A 27- year –old woman revealed that during the process of finding her right one, she faced many rejections but that didn't take a toll on her confidence. She kept moving until she met the one.
2. Remember Rejection is a part of the Journey
Not everyone you meet on the site will like you and vice –versa. It is important to stay confident and understand what you really want in your partner. A few No should not bother you. Remember every No is a step closer to Yes. Be vocal about the things you believe in.
Read More – 7 Feminine Traits That Make you Attractive! Just Remember it's not only for Women!
3. Sharing your Number is totally your call – You might share your sibling or friend, cousin or even your mom's number
Okay! Jerks are present everywhere and you might meet them on matrimonial sites as well. We have heard about cases of fraud. In that case, sharing your number on the profile is totally your call. If you are skeptical  about sharing your number on the profile, you can consider sharing the number of your relative or a number that you are specifically using for this purpose.
4. Always Get a Second Opinion
You can't judge a person via his profile, you need to spend time with him to get a better understanding. Even if you liked someone and decided to take things forward, try taking a second opinion from your close one. Do not overshare things about your relationship with people but it's always okay to ask people you trust.
5. Should you go for a paid one?
Women on Reddit revealed that one should opt for a paid profile as it makes the filtering easy. You might get a lot of interest from men everyday and it becomes hard to choose and respond. In that case, you should consider going for a paid profile, it increases the chances of you meeting your right one. However, at times you may come across people who pay only to flirt. So, beware!
Conclusion
All the Best! We hope you meet the  man of your dreams soon! But don't lose hope throughout the process as it could get frustrating and irritating sometimes. All you need is Patience and Faith. Another important tip – If you receive any interest and if you are not interested, do not forget to let them know. It's always good to communicate rather than keeping the person hanging.
Liked this post?
Register at One World News to never miss out on videos, celeb interviews, and best reads.