Priyanka Chaturvedi joins Shiv Sena and Congress has lot to say on her decision 
---
Priyanka Chaturvedi, one of the Congress's most high-profile spokesperson quits the party after 10 years and has joined Shiv Sena in less than 24 hours. After tweeting her resignation letter to Congress president Rahul Gandhi, she alongside came up to Shiv Sena Chief Uddhav Thackeray and his son Aditya Thackeray.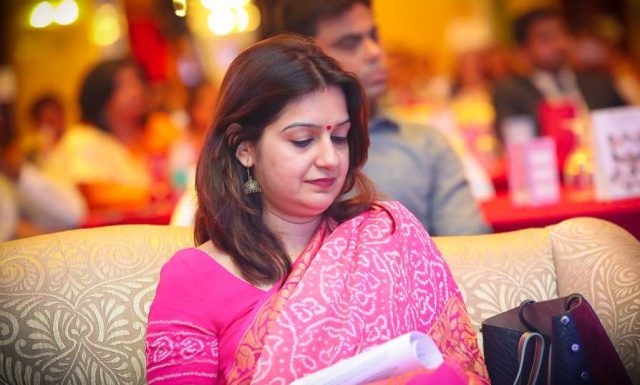 Priyanka Chaturvedi has quit the Congress party and joined the Shiv Sena stating , "I have given 10 years to this political party but at the end of which I felt extremely let down for not standing up on the issues which are important for women's rights."
Reason for leaving Congress
According to reports, she was hurt and let down by the Congress decision that Congress has reinstated the workers who have misbehaved with her and also issued rape threats to her were the reason for her exit from the grand old party.
Why the co-workers were reinstated?
Mr. Scindia said that he decided to reinstate the workers because of the fact that they have apologized. "Priyanka was a great spokesperson; we wish her all the luck. Whatever happened in August last year the people who were concerned with this have apologized in written, they texted their apology. My decision was based on the fact that they have admitted their fault, and there will be no other chance for them to continue their work in Congress if they repeat what they did."
Last evening, Priyanka Chaturvedi handed in her resignation letter to Rahul Gandhi in which she wrote, "In the last few weeks, certain things have convinced me that, my services are not valued in the organization and that I have reached at the end. At the same time, I also feel that the more time I spend in the organization will hamper my own self-respect and dignity."
Have a news story, an interesting write-up or simply a suggestion? Write to us at info@oneworldnews.in