Lifestyle
Exclusive: Future Predictions of Vicky Kaushal & Katrina Kaif married life by our Astrologer Poonam Gaur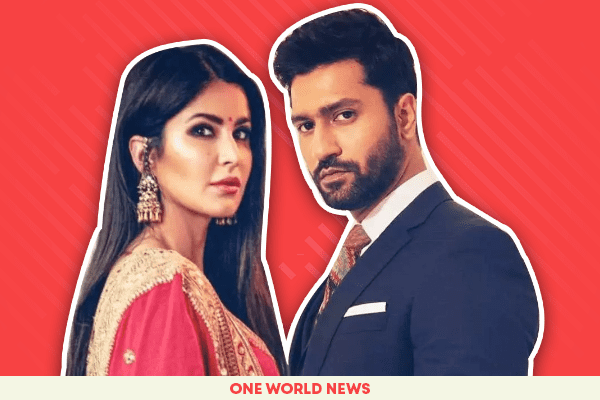 Future Predictions of Vicky & Katrina Married life: How cordial their relationship would be?
---
 Highlights
Predictions of Vicky & Katrina married life

Is Katrina a Manglik?

How will be their personal and professional life post marriage
Katrina Kaif and Vicky Kaushal are getting married soon. Well, that's what we all know. Everyday there is an update or a new piece of information on their wedding. From the guest list to their marriage policy, a lot has been written and said. Well, all we can say is – We are excited AF! Vicky Kaushal and Katrina Kaif will be one of the most powerful couples of B- Town. Also, we can't wait to see our beloved Kat as a bride. As both actors are going to start a new chapter in their life, we bring to you exclusive future predictions of Vicky and Katrina married life by our astrologer Poonam Gaur.
Personal Life
Vicky Kaushal and Katrina Kaif are a dedicated couple. They respect their professional and personal space. Both of them are private people and like to keep things low key. According to Poonam Ji, they will understand each other well and will be emotionally connected to each other due to Vicky's helpful nature. While Katrina will turn out to be homely and keep things intact. There would be a  grand celebration to celebrate their union. Friends and family will be invited to be a part of their wedding festivities. However, they might face some issues later in their married life. Poonam Ji predicts that both of them might face issues in adjusting with each other.
According to her, they will be extremely connected to each other but they might have problems moving to the next stage of the marriage. Since Katrina is manglik, one of them might end up having health issues.  Katrina hails from a spiritual, disciplined, hardworking and King like family.  There is a difference in family orientation as well and that might lead to disagreements.
Is Katrina Kaif a Manglik?
Yes, Katrina Kaif is a manglik. Her Mangal is placed in the twelfth house from Lagna. As per Poonam Ji, this might cause health issues.
What about their Professional Life?  
Katrina has worked really hard to build her career and Vicky also had his fair share of struggles. Both of them are dedicated individuals and their career will always remain their priority. Katrina Kaif might become selective when it comes to films as she will be dedicating more time to her married life. Talking about Vicky Kaushal, he will flourish as an actor with more and more films coming to him.
Finally, what is the update on their Shaadi?
As per the latest unconfirmed reports, Vicky Kaushal and Katrina Kaif marriage functions will have limited guests due to the latest corona strain. All the guests will be given secret codes. According to Bollywood Life, wedding guests will get entry through secret codes and even hotel rooms will only be accessible via codes. The strict no – phone policy is now a standard for most celebrity weddings.
Are Vicky Kaushal and Katrina Kaif really getting married? Here is what we know
The festivities will be held for three days. Guest list of their wedding would include- Shah Rukh Khan, Salman Khan and family ( as Katrina is very close to them) , Alia Bhatt and Anushka Sharma's names have cropped up as both the actresses are friends with Katrina Kaif. Apart from them, filmmaker Kabir Khan, Rohit Shetty are on the guest list.
As per reports, the couple is expected to hold a grand reception in Mumbai if things go well for the industry friends. Just like you, we also can't keep calm!
Liked this post?
Register at One World News to never miss out on videos, celeb interviews, and best reads.