NATION
Pranab Mukherjee to attend Onam programme today
The President of India Pranab Mukherjee is all set attend an Onam programme called 'Kairali' on September 3, at the Rashtrapati Bhavan premise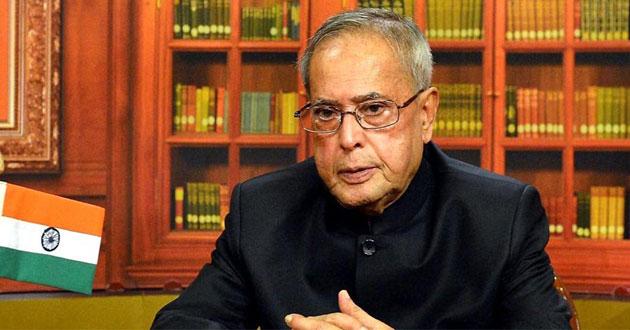 Pranab Mukherjee
The programme is organised by the Government of Kerala, the programme will comprise of an traditional of music and dance forms of Kerala including Vadyam, Mohiniattam and Kathakali as well as a specially choreographed show which will portray the festival of Onam and the heritage of the State.
Along with the President, the Vice President Mohd Hamid Ansari, the Governor of Kerala, Justice P. Sathasivam, Kerala Chief Minister Pinarayi Vijayan and the Union Ministers are expected to attend the programme.
The festival of Onam is celebrated to honour King Mahabali,who according to the legend ruled the Kerala once,under whom the people were successful and happy. According to the natives it was on this day of Thiruvonam as per the Malayalam calender in the month of Chingam that Lord Mahavishnu took his fifth avatar as Vaamana and appeared in the kingdom of King Mahabali and sent him to the lower world.
They also believe that on the day of Thiruvonam, the spirit of King Mahabali visit its people, and Hence the day is marked by big feasts and festivities.
In Kerala Onam will be celebrated on September 13 and 14.