JOYOUS NEWS
Planning a Destination wedding? Pros and Cons that you should consider
Handy tips for planning your own Destination Wedding!
---
Thanks to Bollywood for setting up the latest trend of Destination Wedding. From Ileana D'Cruz to Anushka Sharma, a lot of top Bollywood actresses chose Destination Wedding. Now, every second person is planning for their Destination Wedding. Before, planning anything you have to consider some important tips.Once you have picked ideal wedding locale overseas, the next step is figuring out how to plan a destination wedding miles away from home. Throwing a destination wedding means you are in for a much more intimate ceremony. If you are kind of person who does not believe in big fat weddings but you have a good budget and you want to make your special day memorable than Destination Wedding is the best option. But before you jet off to an altogether different place to marry your love, you should consider few important things.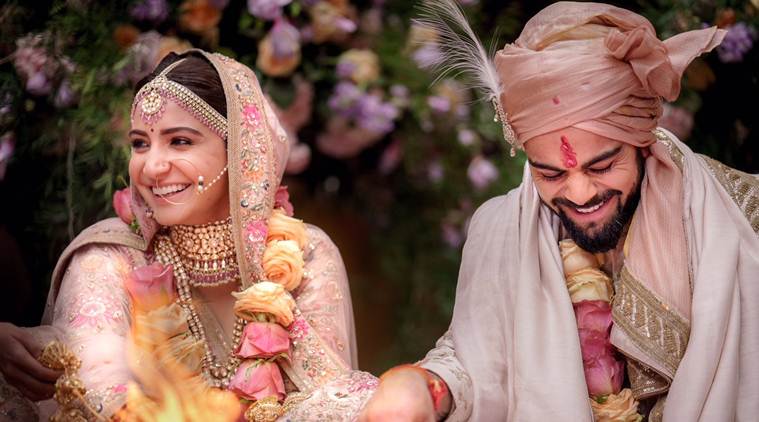 Before you get hitched at your favorite destination here are few tips that you need to consider
1. Choose a meaningful location: Keep in mind that your destination must have all of the resources you need, the charming beach town where you had spent your childhood summers will not work if the place has only one hotel it will not be able to accommodate all your guests.
2. Notify guests well in advance: This is one of the most important destination wedding tips. It is very important to give your nearest and dearest have plenty of time to calculate if they can afford the cost of traveling to your ceremony and reception or not?  No need to call all your relatives.
3. Consider your guests: Try to put everyone in one reasonably affordable hotel. If the price is an issue, find a less expensive spot 10 minutes away — 15 tops. Do not set your date until you are sure there is a room available for everyone.
4. Hire a pro:  Make sure to find a planner or coordinator who has done specialization in destination weddings. This way, instead of spending hours on phone calls trying to overcome a language barrier or making executive decisions about flowers and ceremony site from miles away, you have an expert on hand to take care of it all for you.  Planner or coordinator will help you in many ways. So, do not forget to hire one of them.
5.Visit in advance: Ideally, you should visit your venue once before booking and again three to four months before the wedding to finalize details. If a second trip's not possible, arrive at least five days early to make everything smooth.
6. Pick your vendors in person: In advance of your first site visit, set up meetings with the better-known florists and rental companies in your destination. But also ask for referrals from your venue on the ground; you might uncover local talent you did not know about.
7. A budget for vendors: If you decide to bring specialists from home, expect to cover their travel and lodging costs; a clean, safe hotel within 30 minutes of your venue is a must. Negotiate these expenses up front so things do not get out of control.
Here are top 10 wedding destinations in India which are pocket-friendly!
1. Jaipur- Place of Royalty: Jaipur, the pink city of India is another famous destination for a wedding. If you choose Jaipur for your wedding, then it will be royal wedding guys. Offering a great heritage and beauty, this city is quite popular for heavenly wedding celebrations that always take place in palaces and mansions. The city itself showcases a complete combination of festive ideas and venue choices that hold out from palaces like Raj Palace, Gold Palace, and Samode Palace. The city has so far solicited not only Indians but also the Hollywood celebrities too
2.Andaman and Nicobar Islands– Heavenly place on Earth: So, if you want a gratifying and romantic beginning to your life, Andaman & Nicobar Islands would be the perfect destination where you can plan for your wedding. The soothing and pleasing climate of these islands is excellent for your romantic getaway. The Ross or the Havelock Islands are the perfect venues to tie the knot. So, when you choose these destinations, you not only invite your guests to your marriage ceremony but also treat them to a holiday destination as well. Isn't that cool?
3. Shimla- snowy marriage: Shimla is considered to be one of the popular wedding destinations in India. Peaceful environment, pleasant climate, snowy hills, breathtaking scenery and natural beauty will simply make your wedding day memorable forever. It will be not less than a snowy wedding which will definitely feel like a dream come true. Shimla tempts one who extremely loves to enjoy amidst mountains and fantasize about having a romantic wedding in the Himalayas. There are many resorts in Shimla that arrange grand wedding ceremonies.
4. Goa-"Marital Bliss on Interesting Locations": Goa is the best place for Destination Wedding. Tying knot in between beaches feels heavenly. Though it is true that marriages are made in heaven and if it is celebrated on some of the popular beaches of Goa, then it would be more beautiful. Wedding in Goa offers a chance to live your dreams in real life. Nothing can beat the experience of fairytale marriages. Tying the knot at such exotic locations of Goa is a breathtaking experience that can not be compared to any other destinations. Due to its several specialties, this location is considered as one of the best places to get hitched.
5. Agra: One of the oldest historical cities 'Agra' is a very beautiful place that needs no introduction at all.  Agra is a place for lovebirds. It is a symbol of love and no other places like Agra could be more appropriate as it recalls the passionate love between the Mughal Emperor Shah Jahan and Mumtaz Mahal. What could be more exciting and romantic than giving pledges with the symbol of love in the backdrop? The city is perfect for you. There are many wedding venues in Agra which are popular for arranging wedding ceremonies in a royal way. This city has many beautiful hotels and resorts looking across the Taj where many people organize their wedding ceremonies.
6.Rishikesh: It is a holy place that brings the religious community of the nation together and weddings are also organized in a pleasant way. Tying the knot on the banks of the holy River Ganga, or may say in a resort gives a special feeling to your heart.
Also Read: Here Are 5 Small Ways To Improve Your Marriage
How much will it cost?
If you have decided to go for a destination wedding, then you should do some research like you must have some info on legal requirements. Now, it is time to ask the important questions about money: how much will it cost? The very important question that needs to be answered.Is a destination wedding really less expensive than a traditional one? Here are the answer to your questions, just take a look.
Also Read: Ouch! Things That Indian Couples Do On Their Wedding Night
Are destination weddings more or less expensive than traditional weddings?
Destination weddings tend to be less expensive than traditional weddings, but this depends on how lavish you want your wedding to be. Traditional weddings are said to cost approximately more. It is possible to structure the pricing to subsidize the cost for the bride and groom, however, most couples prefer to pay their own way and not feel as though they are being subsidized by their guests.One of the main attractions to doing a destination wedding is to keep it small and meaningful in terms of inviting guests that really care about you. No need to invite everyone. Those who are close to you will have no problem planning their holiday time and finances to attend your wedding in place of another vacation.  More distant family and friends are often less likely to want to join in.  Remember more the intimate affair it will be more it will be hassle-free.
How much will destination wedding cost?
This depends on the hotel you choose and the season you decide to travel in: high season occurs during the winter months and has more demand, and thus, higher prices. You will have to consider the price of your vacation package (hotel + flight + transfers) and your wedding package (if it is not complimentary) plus any upgrades you require on that package. Wedding packages vary from "free" (usually quite basic) to quite elaborate and depend on your hotel (these are not found on our website, but our destination wedding experts can find them out for you.)
What's included in the cost of the wedding?
When you book your vacation, the all-inclusive package includes round-trip flights from your selected gateway, your hotel stay, transfers to and from the resort and the inclusions as per the resort, such as dining, drinks, and activities.Most people purchase a separate wedding package. Some wedding packages that are complementary, depending on how many people you have and what resort you choose. If you want to upgrade or purchase wedding package, this is done through the hotel directly (your travel agent does not do this).
Also Read: The Night Full Of Fantasies Finally Came: My Wedding Night!
What resorts offer free for wedding packages?
This depends on the resorts. They offer a lot of things free.The majority of hotels offer a basic complimentary wedding package that is simple and elegant, yet people usually upgrade for an additional cost. These complimentary wedding packages still come with their own advantages: for example, you may get a complimentary wedding when you book at least 7 nights in a Honeymoon Suite, a complimentary wedding when you book 5 rooms or more, or a complimentary wedding when you book up to 10 guests, etc. Your travel agent will be able to explain exactly what the conditions of a "free wedding" are at a particular resort.
Have a news story, an interesting write-up or simply a suggestion? Write to us at info@oneworldnews.in