Hot Topics
A Collection of Photographs That Came In During the COVID 19 Crisis and will become a Testimony for the Pandemic in India
Here are the photographs brought in by the Indian Media that will become the archives to the condition of people during the pandemic
---
COVID 19 crisis can be marked as one of the biggest events witnessed by the whole world. Starting from China, there is hardly any country that is not affected by the novel coronavirus. Where every country had its own struggles, India, is one of the second most populous countries with an extremely high population density, it has been one of the worst-hit countries. Along with the pandemic, India happened to face other calamities including a cyclone in West Bengal and Maharashtra, Floods in Bengal, a major economic slowdown, a threatening phase for democracy, and so on.
Where the news will be a testimony of times, some amazing photographs ran through the internet that is visual evidence and will become a testimony of the COVID Crisis of India.
March 25: The onset of Mass movement by migrants
On 24th March, PM Narendra Modi announced a 21-day lockdown in his televised speech and post that, from 25th March, a mass movement of the Migrant workers started. This was perhaps the biggest wave where migrant workers, becoming jobless started leaving their workplace and urged for a return to hometowns.
Day in day out, there were pictures from different corners of the country showing the struggles of the migrant workers.
Read more: COVID-19: Has India Reached the COVID-19 peak?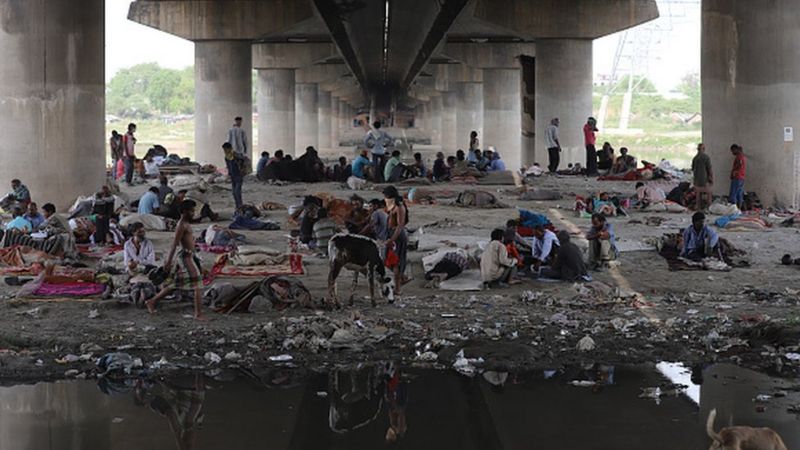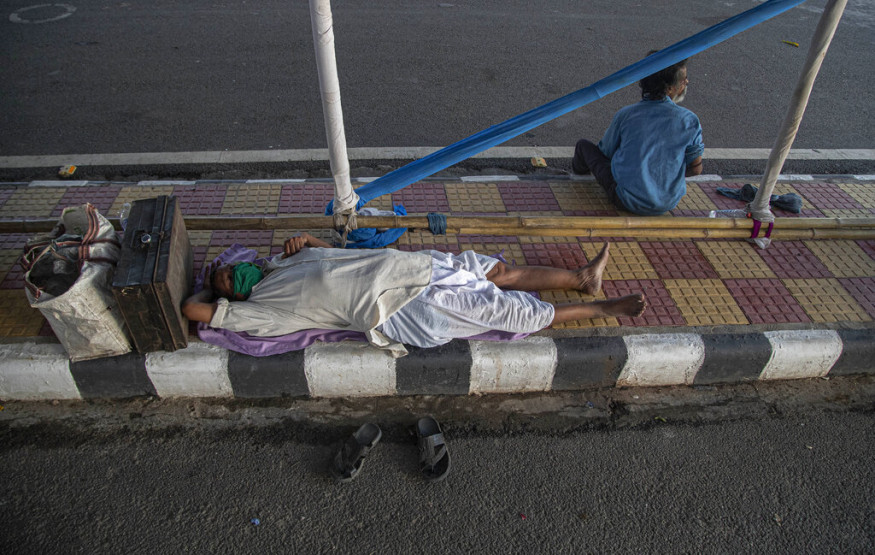 India turns off lights at 9 pm on PM Modi's appeal with Lockdown 2.0
To build the spirits of people, PM Narendra Modi appealed India to turn off the lights and stand in their balconies, and light diyas and Candles making it a significant event to show the unity of the nation in fighting with COVID.
Starting off the Shramik trains for migrant workers
Hospitals during the COVID crisis

Mumbai Floods amid the Pandemic
Police Amid the Pandemic
Like any other frontline worker, the police force has been holding the very responsibility of ensuring sanitation and security during the pandemic. Where there are several cases where the police have come up as a savior, several pictures of police brutality also went Viral.
Punjab Police distributes food packets across the state amid the pandemic
Huge queues after the reopening of the Liquor shops depicting the craving for Liquor in Indian masses.
Students appearing in Exams amid the pandemic
The saddening phase of democracy, entering the privacy of women and hurdling up amid the pandemic, all in one picture
These are the images that can mark the long-living pandemic in India. These photographs are certainly the visual evidence of the COVID crisis of India and will be relooked every time we will talk about the Pandemic to date.
Have a news story, an interesting write-up or simply a suggestion? Write to us at info@oneworldnews.com