NATION
People of Rajasthan celebrates snake festival
On September 15, the people of Rajasthan celebrated an unique snake festival at the Veer Teja temple in which the devotees were willingly to receive snakebites in order to bring in the good fortune.
Thousands of devotees, from across the country, gathered at the temple of a legendary folk hero, Veer Teja, in the Tonk town of Rajasthan to mark this festival.
Teja is believed to be one of the eleven incarnations of Lord Shiva and is worshipped as a lord in the rural Rajasthan.
Devotees sing and dance, holding snakes in their hands and receiving their bites.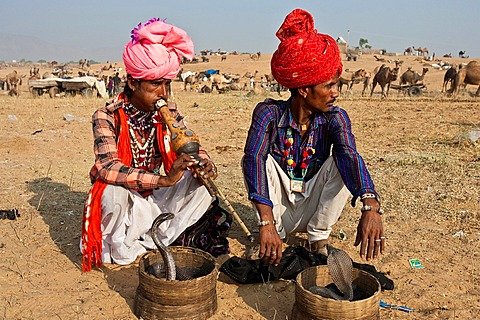 Snake Festival
It is believed that the snake bites cures all ailments and bring good fortune to people.
"People from across the nation gather to celebrate the festival. Many devotees travel 300 kilometres to celebrate the festival. It is a said that if you receive a snake bite, your diseases will get cured," said a devotee.
It is believed that offering prayers to the serpents would help them attain salvation. According to the Hindu mythology, it is believed that people with negative stars in their birth chart should pour milk on snakes and release them into the forests.
Have a news story, an interesting write-up or simply a suggestion? Write to us at
info@oneworldnews.in