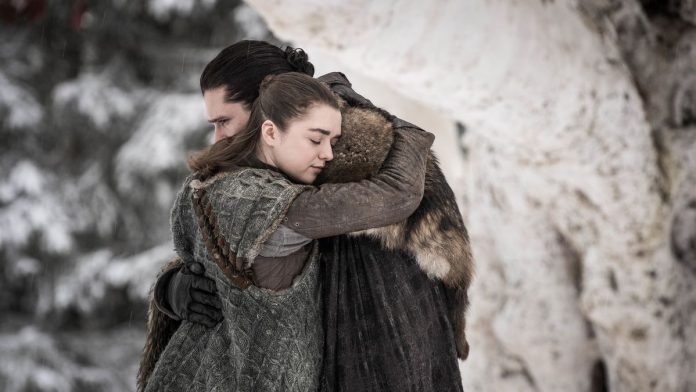 Game of thrones makers should be sacked: Fans
---
The epic fantasy television drama series ended on 19th may and left fans with nothing more than disappointment. Everyone in our office and other friends we know has bad things to say about the season finale. Actually, whole season has left us with nothing more than disappointment.

First a quick death of the mighty and dangerous "The Night King" and then a merciful and easy death for "Cersei  Lannister" and finally Bran becoming the King of six kingdoms. Are u kidding me! What were you thinking writers (David Benioff and D.B. Weiss)?
Entire 'season 8' has been disappointing for Game of Thrones lovers
The last episode has seen a backlash on social media. People were so disappointed that they want GOT makers to be sacked. Few of them want the entire season to be remade. This is practically impossible because lots of effort and money is involved in creating one episode.
Game of Thrones was a marvelous series till season 7 but season 8 totally ruined the legacy created in all those years. It was like Indian Cricket team defeated big teams like Australia, England, Pakistan, South Africa in the league stage of World Cup to reach finals and then lost to Afghanistan in the finals.
We can't even brag about GOT anymore!
All those boasting about our favorite characters from the Seven Kingdoms and GOT conversations we were so proud of is ruined. We aren't even sure about suggesting this epic-fantasy-drama to any of our friends anymore.
A disappointed fan has started online petition
Fans were so disappointed that one of them started an online petition which about 2 million people have signed. GOT fan Dylan D who started to gather signatures, wrote in the petition "We fans invested a wealth of passion and time into this series. I've been watching religiously since Season 2, myself. I've read all the books and eagerly await the next two. I love this story, and I, like most of you, was crushed to see how the last season (and Season 7, let's be real) has been handled. David Benioff and D.B. Weiss have proven themselves to be woefully incompetent writers when they have no source material (i.e. the books) to fall back on."'
Read More- Top Five Upcoming Bollywood movies of 2019
This series deserves a final season that makes more sense. We fans deserve a better ending to the story so that we can start bragging about it again.