Lifestyle
Onam Special: Beautiful Attire & Onam Sadya, Festival Donned in Beautiful Colours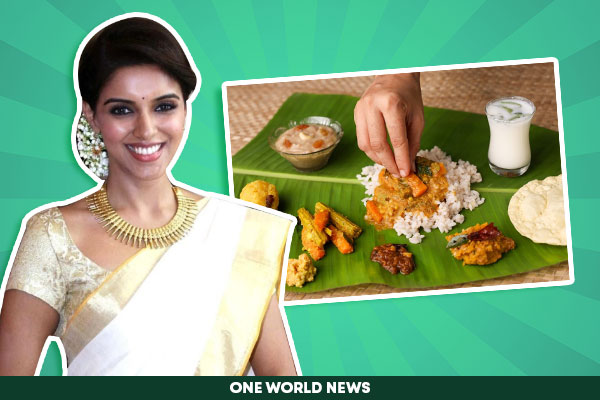 Onam special presents traditional wear & cuisine of the day
---
Highlights:
Onam Special Traditional Wear
Onam special food: Onam Sadya
Banana Halwa
Onam Special: Onam is the harvest festival of Kerala and is celebrated with enthusiasm and joy all across the state. The festival is celebrated to welcome king Mahabali, whose spirit is said to visit Kerala at the time of Onam. The Carnival of Onam is celebrated for 10 days, the 1st day is called Atham, and the 10th day is Thiruonam.
The auspicious festival of Onam would be incomplete without beautiful clothes, which are an integral part of the festival. Apart from mouth-watering dishes, Onam is celebrated by flaunting a wide variety of traditional dresses.
Onam Special Traditional Wear
View this post on Instagram
Onakkodi, one means clothes, and Kodi means new. Onakkodi is the new clothes gifted to the younger members of the family by the elder ones.
Women usually wear off-white sarees made up of cotton fabric. However, this season terrycloth and pastel shades are more in trend. The saree is called 'Kasavu.' It has a white shade with golden brocades. On the other hand, men wear Mundu, which contains a Zari design.
Infants and children are presented as 'Chittida.' They are also called small Mundu. It's a tradition to wear new clothes, but nowadays people also gift modern dresses as Onakkodi as per their likes.
Some special dresses are also an option for the men, they wear off-white lungi that takes care of the bottom half of their body, and their upper half is covered by a cloth known as Utthariyeem.
Manjusha Mohan, a Keralite living in Delhi, shares her experience with One World News about how she celebrates the festival.
"Not only dresses are in high demand during Onam season but also the flowers which women use to decorate their hair. We get various flowers during the season, and my make-up remains incomplete without the flowers." Says Manjusha Mohan.
During Onam, nature is in full bloom. Hence, a wide variety of flowers are present in the market, and women can't miss this chance to decorate their heads. Usually, on typical days, Keralites wear flowers because they do not cover their heads as north Indians do, so they can flaunt their beautiful flowers.
Onam is the most celebrated religious festival in Kerala. People celebrate it with complete joy, regardless of their caste and religion. So, from food to clothes, they bring out the best.
If you are planning to gift Onnakodi to your young and dear ones, just look for the best range of presents in your nearby clothing outlet and look gorgeous with your saree on occasion.
Onam special food: Onam Sadya
Rich in its cultural heritage, Kerala comes out in its best form during these ten days. Kerala celebrates it extensively, but the food is the most impressive part of the festival. Onam Sadya is prepared, which consists of 9 to 19 meals served on a banana leaf.
"We usually go to the temple of lord Krishna located in Mayur Vihar on the day of Onam. We wear new dresses and eat delicious food". Manjusha shared a recipe for banana halwa, one of the essential dishes of Onam Sadya.
Banana Halwa
Ingredients: Nutmeg ground, pure ghee, bananas, sugar
Method:
·      Heat ghee in a heavy pan
·      add 3 crumbled bananas and cook over low heat
·      stir it to prevent sticking
·      Cook it for 10 minutes until bananas turn brown and resemble soft toffee. Add more ghee if necessary.
·      Spread it on the large container, keep it for cooling and then cut it into squares.
·      Add sugar and keep stirring until it gets dissolved.
·      Add nutmeg, cashew, and cardamom; remove from the heat.
The halwa is ready to serve!
What are your ways of making Onam Special?
Liked this post?
Register at One World News to never miss out on videos, celeb interviews, and best reads.