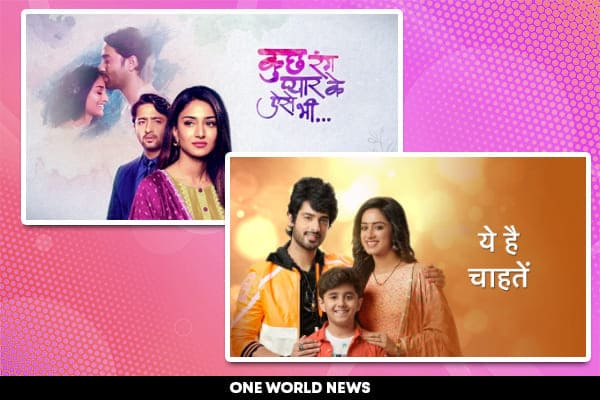 How are Indian serials' women restricted to four walls only?
---
Indian soaps are known for strained Saas-bahu relationships, harsh twists and turns and dramatic reactions. But another common feature of these soaps is the lack of working women. Most of the soaps feature female characters as either housewives or who do not have a career of their own. But are all women like this in real life? Is this the expected norm?
In most of the serials broadcast on television, the main characters are women. In most of the serials shown on the small screen, women can destroy or populate big houses by playing new diplomatic tricks. The lifestyle of the upper class is so dominant in these serials that there is no place in them for the problems related to the life of common women. Not only this, some things in these serials are completely opposite to reality.
How Indian serials are imposing cultural religious beliefs on women?
In these serials, anything is being served in the name of tradition. In the name of baseless imagination, many irresponsible things are shown in them. Too much openness and playing with the dignity of social relationships are made a part of the story of almost every serial. Surprisingly, all this is being projected in the name of Indian civilization and culture. Which has a profound effect on thoughts and rituals. Extramarital affairs are featured prominently in many serials.
These stories being shown in the name of Indian civilization, culture and family values ​​are giving rise to devaluation of traditional beliefs and socio-cultural distortion. The viewers of these serials, which are broadcast several times a day, are people of almost all ages. From these TV serials that are usually watched by the family, every member of the family, whether small or big, is taking whatever message they want. These female characters are either completely ideal or far from moral. Which simply means that the female characters shown in TV serials are beyond reality.
Most of the female characters depicted in Indian language and decor are being practically portrayed on television in such devious, sly and conspiratorial forms that do not fit the mold of reality. Marriage rituals have been the biggest feature of our culture, while even serious topics like marriage are shown arbitrarily in these serials.
However, in recent times, we see some progress in some Indian serials. Here are some examples of working women in Indian serials:  
Kuch Rang Pyar Ke Aise Bhi

has now run for two seasons, the third season of which is currently airing. The third season focuses more on the complexities of the relationship between the married couple, Dev and Sonakshi. In this serial, Sonakshi is shown as a nutritionist in her own company, who manages her career even after marriage and children. Thus the serial also looks at the life and challenges of a working mother.
Meet

is an Indian serial on Zee TV that recently aired on 23rd August, 2021. The story of Meet delves into the life of young Meet Hooda, hailing from Haryana, who cares little for gender rules set by the society. Meet's role is highly non-conventional as she supports her family by working as a delivery girl. With the character recently being married in the serial, we are to watch how her life transforms post-marriage.
Yeh Hai Chahatein

has been airing on Star Plus since 2019. The plot initially focused on the gynecologist, Preesha, who raises her sister's son after her death. After meeting Rockstar Rudraksh she finds that her life has changed. Apart from showing the working woman in this serial, a few ups and downs have been shown in the life of a single mother as well.
Liked this post?
Register at One World News to never miss out on videos, celeb interviews, and best reads.