JOYOUS NEWS
Next- Gen Audi cars will have better steering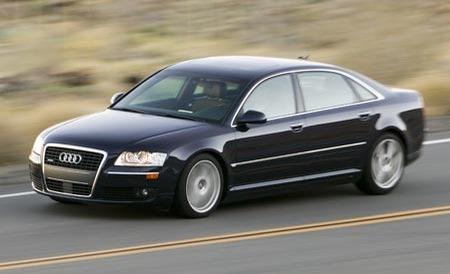 Next- Gen Audi cars will have better steering
---
Next –Gen cars to have better steering
Next- Gen Audi cars will have better steering:- According to a new report by the Autocar, the next generation of the Audi sedan cars and its coupe cars will receive an all new "dynamic overhaul." Audi reportedly pronounced all its engineers to do away with the vague steering and neutral handling which is in favor of a sharper drive.
Audi A8
Read Here : Mahindra and Mahindra unveiled new Bolero: Check out its price and features here!
Some interesting features
As Autocar enumerates, modern Audis have still remained fabulous high-speed, long distance cruisers, but has also failed to match the dynamism of cars from some of its competitors. Moreover, its cars like the A6 and A8 are light on their feet, but so not have some of the most engaging drives, better suited to the Autobahn than the viciously arced Nurburgring.
Audi plans on further implementing changes which is beginning with the next-generation A8, with a focus set on matching the Mercedes-Benz S-Class for a comfortable ride and more composure, while providing enough steering feel and also a "sporty" handling.
Representative image
Read Here : Kwid, Mobilio fails crash test
Much of these proposed changes will be arriving and thanks to the modifications made to the electric power assist steering and the use of the updated suspension technology, allowing engineers to work mostly with the existing platforms rather of returning to a blank-sheet design.
Car will make its debut in the end of 2017
While some Audis already have provided a balance between comfort and performance, others will be seeking drastic changes, which include a more comfort-oriented set-up for the A1 and A3. On the other end of the spectrum, go-fast S and RS models will further be benefitted from a better steering and chassis work to show improvements on the track.
Expect to see these changes to arrive with the new A6 and A8 sedan which would be making their debut at the end of 2017.
Have a news story, an interesting write-up or simply a suggestion? Write to us at
info@oneworldnews.in