Hot Topics
Another Reason to Applaud New Zealand: It is the most rainbow parliament in the world
NZ gives maximum representation to LGBTQ in the NZ parliament
---


In the election last week in New Zealand, there were a total of 120 seats in the parliament (the House of Representatives) it is found that the parliament has 12 MPs who openly identify themselves as the members of the LGBTQ+ Community. Twelve Queer MPs among 120 MPs makes it a representation of 10 per cent which is not just a matter of fact but a moment to appreciate the acceptance people of New Zealand have in accepting the members of LGBTQ as their representatives.
As per the seminal books on human sex and sexuality published in the mid-90s, the global population which is expected to be queer is 10% and kudos to New Zealand, they have managed to meet the bar in their parliament. Earlier, the United Kingdom was leading in giving the parliamentary representation to the LGBTQ+ with 7% formally making the most LGBTQ+ representation in the world. Now, New Zealand has surpassed this limit.
With an increase in the number of LGBTQ MPs, the NZ voters have also voted for the other marginalised communities in large number, including people of colour, women and members of indigenous communities making New Zealand more democratic and inclusive country. And not to forget, the prime minister of the country, Jacinda Ardern who herself is a woman.
Read more: Understanding the Uproar on Prophet Muhammad's cartoon in France: Know the latest updates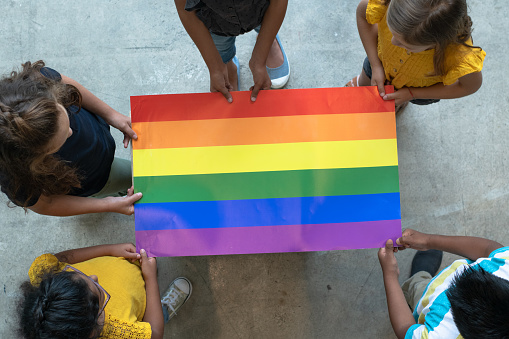 Professor Paul Spoonley, a sociologist from New Zealand told The Independent, "A number of longstanding MPs — older, white, male — have left, but they have been replaced by a much more diverse new intake: Maori, Pasifika, other ethnicities and the Rainbow community. Half of the Labor caucus are women and added that this coup represents the contemporary face of New Zealand in parliament."
Among the LGBTQ members who made their ways in parliament, MP Louisa Wall, who also sponsored for the Marriage Amendment Bill made her way back. In a Radio New Zealand report, she said, "We have come a long way and for me, it is about representative democracy. We reflect our larger New Zealand population. "We're able to find solutions and work with our community to better address discrimination which still occurs. The increase in the rainbow members will definitely help in becoming a catalyst for change."
How is this going to help?
Giving representation is one of the ways to empower and acknowledge the existence of a particular minority/ marginalized community. In a world where we have continued to see the stereotyping with genders and people's anxiousness in giving representation to members LGBTQ communities and even women, finding New Zealand giving the adequate representation to them shows its acceptance and believe in empowering the marginalized. We congratulate them on forming the rainbow parliament and we hope that it will help other nations too in making their parliamentary system, more inclusive.
Have a news story, an interesting write-up or simply a suggestion? Write to us at info@oneworldnews.com