PM Modi said, he merely spoke a stated fact
A Big controversy arose when PM of India said Rajiv Gandhi a "Bhrastachari no.1". Few days before Modi said in a rally in UP that Rahul Gandhi's father may have been termed as "Mr. Clean" by his courtiers but his life ended as "Bhrastachari Number 1" (Corrupt No. 1). Many of the Congress leaders pounced on Pm Modi and BJP on this jibe and took the matter to Election Commission.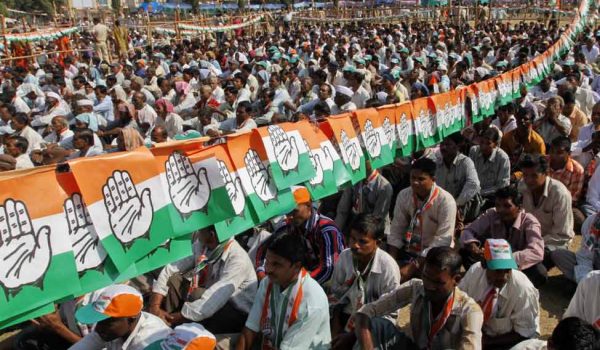 The trio of Congress leaders went to EC to complain about Modi's remarks
Abhishek Singhvi, Rajiv Shukla, and Salman Khurshid met the Election commission and complained them about Modi's comment. They said the comment was totally uncultured, illegal and against the Indian tradition. The three members of Congress leaders asked EC to ban Modi from Campaigning. EC gave prime minister 6th clean chit in the ongoing election campaign for his Bhrastachari remark.
Modi cleared his stand on the controversy in an interview
In a recent interview to Navbharat times, Modi said that he just stated the fact, I don't know why people of Congress are upset about it. Modi said, "If Congress makes bad remarks on PM or make fun of poverty of the PM's family then the "ecosystem" of Congress praise the Congress. I merely spoke about a stated fact on Rajiv Gandhi, the same group of people can't keep their cool"
Read More- Modi attacks Rahul Gandhi, said "Rajiv Gandhi's life ended as corrupt no. 1"
He pounced on Congress about not defending their former PM as Corrupt
Modi added "No one from Congress community has said that Rahul Gandhi's father was not corrupt or his remark is factually incorrect.
Read More-
He also rationalized on raising Pakistan during the election campaign and said Pakistan exports terrorism and national election demands comments on terrorism
Have a news story, an interesting write-up or simply a suggestion? Write to us at info@oneworldnews.in