Women Talk
Naomi Osaka, Seher Latif, Megha Rajagopalan and others, a list of women in news last week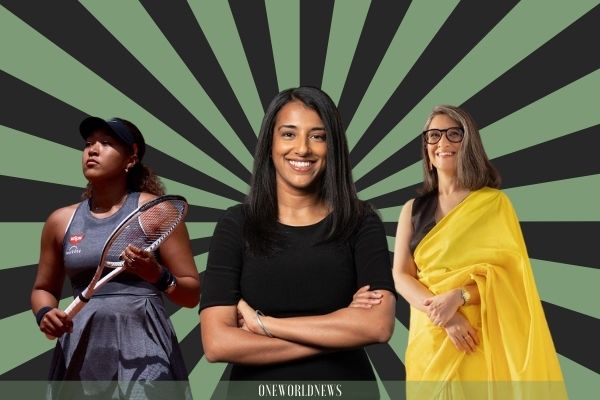 From Naomi Osaka stepping back from the Berlin tournament to Megha Rajagopalan winning Pulitzer, here's the weekly wrap of women in news last week
---
Last week happened to be a week in which a lot of women made it to the headlines. This week, we have got many women making headlines because of their achievements, and sadly, we have lost the casting director, Seher Latif. From Naomi Osaka stepping back from the Berlin tournament go to Megha Rajagopalan winning Pulitzer, the list is long and let's have a look at each of the women's news from the last week.
From Naomi Osaka stepping back from the Berlin tournament to, Megha Rajagopalan winning Pulitzer, here's the weekly wrap of women in news last week
Seher Latif, Casting Director For 'The Lunchbox' And 'Shakuntala Devi', Passes Away
The week started with the news of the demise of the casting director, Seher Latif. Seher Latif has worked on films like The Lunchbox and Shakuntala Devi, Bhaag Beanie Bhaag, Maska, and Durgamati. Latif was a supremely talented artist in the industry and she has been behind women-centric characters during her career. She herself is a great example of womanhood. She is absolutely a gone too soon figure and will be missed by the industry.
Viral video of an old woman being beaten by the husband
Massive indignation has erupted on the internet after a horrifying video of an elderly woman being thrashed with a bucket by her husband went viral. Because the wife allegedly refused to file a complaint against her husband, the police were forced to file a suo moto case under the domestic violence accusations. The man is reportedly identified as Gajanan Buwa Chikankar.
After withdrawing from French Opens, Naomi Osaka has withdrawn from the Berlin Tournament too
Naomi Osaka has informed us that she will not be able to compete in Berlin. "She will take a break after talking with her management," said a representative for the Berlin event as per reports. Naomi Osaka, a tennis star, is yet to make a declaration about her future plans. She had earlier taken a break from the French Opens and opened up about her poor mental health. Her recent actions have cast doubt on her ability to compete in the Wimbledon competition and the next Tokyo Olympics. This year's competitions will begin on June 28 and July 23, respectively.
Transwomen arrested for robbing a business
Three trans women reportedly robbed a businessman on June 5 and were later arrested by Pune police on June 7. The three suspected robbers were placed in police custody on Saturday after committing a crime on the Mumbai-Pune expressway. Transwomen Looted A Businessman, police reports suggest.
Mahatma Gandhi's great-granddaughter, Lata Ramgobin sentenced to jail by the Dublin court
Lata Ramgobin is the 56-year-old great-granddaughter of Mahatma Gandhi who was sentenced to prison in a fraud case by a Dublin court. In South Africa, Ramgobin was charged with a six-million-rand fraud and forgery case. SR Maharaj, director of the New Africa Alliance Footwear Distributors, was accused of defrauding Ashish Lata Ramgobin. He made a total of 6.2 million rands in advances. SR Maharaj was also allegedly promised a part of the earnings by Ramgobin, who said she would use the money to clear import and customs charges. However, the shipment from India turned out to be non-existent.
A 5-year-old girl died of thirst in Rajasthan
Rajasthan: A 5-year-old girl died due to dehydration in Jalore district

The incident took place on Sunday in the Raniwara area. Her grandmother was found lying unconscious next to her. The elderly woman is in better condition now: Prakash Chandra Aggarwal, SDO, Raniwara pic.twitter.com/FsrQvQIf97

— ANI (@ANI) June 8, 2021
A tragic incident occurred in Jalore, Rajasthan when a dehydrated five-year-old daughter was discovered dead. According to reports, her grandma was discovered unconscious next to her lifeless corpse on Tuesday. As reported by ANI, the incident occurred on Sunday, according to Prakash Chandra Aggarwal, SDO, Raniwara. According to police, the grandmother and granddaughter were walking over difficult terrain to see relatives in Roda village when they became thirsty. Their health worsened as a result of the lack of water. Some locals observed them on the ground and contacted the chief, who then notified the police.
Lidwina Joseph sends a handwritten letter to CJI
5th standard student writes to CJI NV Ramana hailing Supreme Court's effective intervention in COVID issues; CJI sends signed copy of Constitution#SupremeCourt #CovidIndia
https://t.co/P97RPB9kYB

— Bar & Bench (@barandbench) June 8, 2021
A 10-year-old student, Lidwina Joseph penned a message to the Chief Justice of India (CJI) NV Ramana. Lidwina Joseph, in her letter, commended the Supreme Court for its "effective involvement" in preserving lives during the COVID-19 outbreak in the country in her letter. And the CJI further being moved by her gesture congratulated her for being up to date with the news.
Mahima Datla discovered India's low-cost vaccine
Mahima Datla is the woman behind India's Corbevax, a vaccine that has been recently approved by the Central Drugs Standard Control Organisation (CDSCO) to begin the third phase of trials. If it successfully crosses the third phase of trials, India will get its cheapest vaccine and Mahima Datla is the woman who should be rewarded for the same.
Aisha Sultana charged for sedition in Lakshadweep
For comments she made against the treatment of COVID-19 in the union territory, Lakshadweep the director and actor, Aisha Sultana has been charged with sedition and hate speech. On Thursday, police filed an FIR against Sultana, who is said to be Lakshadweep's first female director.
Megha Rajagopalan, Indian origin journalist wins the Pulitzer prize
Megha Rajagopalan, an Indian-origin journalist, and two of her colleagues received the Pulitzer Prize for investigative reporting on China's enormous incarceration facilities in 2021. Rajagopalan, based in London, is a senior correspondent for BuzzFeed News. The Pulitzer Board revealed the winners on Friday.
Have a news story, an interesting write-up or simply a suggestion? Write to us at info@oneworldnews.com