Lifestyle
Mother's Day Special: 3 Real Life Stories that Prove 'Your Mom will never give up on you'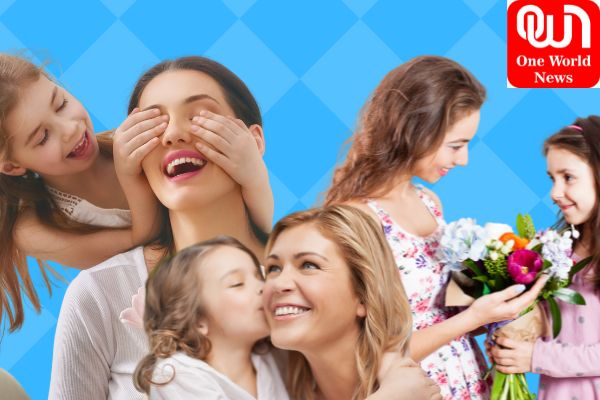 Mother's Day Special: Moms are unsung Heroes of our life, these stories are proof!
---
Mother's Day 2022 is around the corner. Well, one day is not enough to celebrate the efforts made by our mothers to make our lives easy. Recently, One World News invited real life stories and here are top 3 stories that touched our hearts! These moms are indeed an inspiration for us. Without any further delay, let us take a look at the stories!
Ruksar Khan, a user shared her story and revealed – She has played an important role in shaping me as a person through her thoughts and her teachings. Looking at her journey as a woman and a mother has been a revelation of the challenges women, especially mothers face in society. And not to forget, her boundless love for her children. My mother's is one such story. When her father passed away, life changed overnight. She was just 10 at that time. With the sole breadwinner of the family passing away, life became difficult.
Read more- Mother's Day 2022: Thank you, Maa for raising me right!
My grandma, with no siblings for support, had a tough time running the family (kids and parents) on my grandfather's pension, which was the only source of income. She was able to send my mother to school and college but with great difficulty. Nevertheless, she took up arts and excelled in it, completing her MA and B.ed, and taking up teaching as a profession.
No matter the situation, she approached it with positivity and made the best of it. And today, on Mother's Day I am both happy and proud to share her story.
2. A user Sneha wrote,  Right from the beginning, she has faced a lot of struggles in her life just to make my life comfortable and happy. I have literally seen all of this , well every mother is his/her child's superhero of course as no one can love and sacrifice as much as a mother can . And all of us can see that immense love in her eyes for her child. For me, mother is the purest soul or an angel. She is a savior and a protector to me. She is my God and I love her so much , I really can't express my love much to my mom but yeah she means everything to me.
Read More- This Mother's Day Have a Movie-Time with Maa: 9 Highly Recommended Films!
She has set an incredible example of what it means to be a mother and so many other positive things in this world. I love her and hope to grow to be more like her. When I came to be a bisexual no one was there by my side she was the one who supported me even in my ups and downs when the whole family was against me that this is wrong, she was the one fighting for me and this was the time everyone was upset with her too but she said me that no matter eat you are my love and you always will be.
She stood with me like a rock and told me to embrace myself. I am eternally thankful to her.
My mom is a hero because she never gives up. No matter what the issue is, she pushes forward to keep providing for my sisters and me. I think lots of people know how stressful being a parent can be but she makes it look easy. Of course, there are bumps in life and our relationships but we always drive past it, because deep down we all know we need and love each other. I am and always will be grateful for all my mom has done for me, even if it doesn't look like it. I love my mom and I can't wait until soon, I can be a mother and be just like her.
Register at One World News to never miss out on videos, celeb interviews, and best reads.