Women Talk
Mother's Day Messages, Quotes, and Poems to send your mother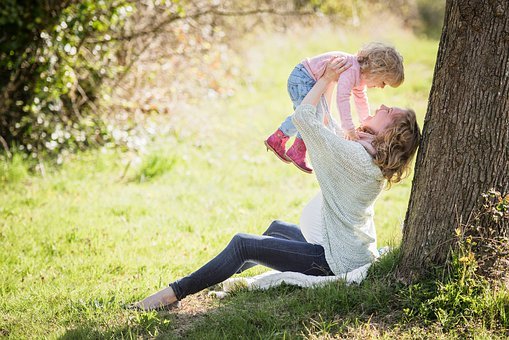 A collection of Mother's Day Messages, Quotes, and Poems because we know, you will be needing it
---
Mother's Day is around the corner, and there can't be any better time to present your gratitude towards your mother. Mother is one of the most beautiful people in a child's life. And no matter how much a child tries to hate the phrase, 'mumma's child' they will always be the ones wholeheartedly loving their mothers. A mother is an incarnation, a life savior, and of course, a birth giver. And Mother's day is her day, to live, to be gratified. And we know, you as a child will do everything to make this day special for her. But as it is pandemic, you can't really do something very fancy for her. But the most heartwarming thing for her would be a kind message from you to her. So, here are some Mother's Day messages, quotes, and poems you can write to your mother, or maybe just read it to them and make her day.
Mother's Day Message ideas
Well, ideally, you would have been expecting us to give you well-prepared messages that you can use for your mother. But hey, if you genuinely want to make your mother feel special, you will find our messages to be inadequate as each child has a different kind of relationship with their mothers. But we are not going to leave you in the middle of the sea. So, we are here to suggest to you the message ideas for mother's day.
1. Write a gratitude message for your mother telling her about each and everything she has given and you are thankful for.
2. Write things that she has done for you. Mothers are generally caregiving. But her care is rarely acknowledged. Now, this is your time to acknowledge what she has done for you.
3. Write about all things you can never forget about her. As a child, we are sure you must have been things and features you have been observing in your mother. Try to acknowledge them and write them to your mother.
4. Write about what you learn from her. A mother is always a preacher and your first teacher. Tell her how much you acknowledge her preachings. Tell her all the things that you have learnt from her.
5. Confess about the times when you have been wrong and she guided you to the right path. There are always times in a child's life when they wander off the right path. And mothers essentially play a kind role in directing the right path. Acknowledging that would do her.
Read More: Virginity test still haunts Indian women
Poems/ Quotes for your mother on Mother's Day
2. What Mother Means – by Karl Fuchs

3. To My Mother – by Christina Rossetti

4. Tribute to Mother – by John Greenleaf Whittier

5. The sun and her flowers – by Rupi Kaur
So, We hope that these quotes and message ideas will help you present all the gratitude you have been longing to share with your mother. Team One World News extends our best wishes to all the mothers out there.
Have a news story, an interesting write-up or simply a suggestion? Write to us at info@oneworldnews.com