Lifestyle
Mother's Day 2022: Thank you, Maa for raising me right!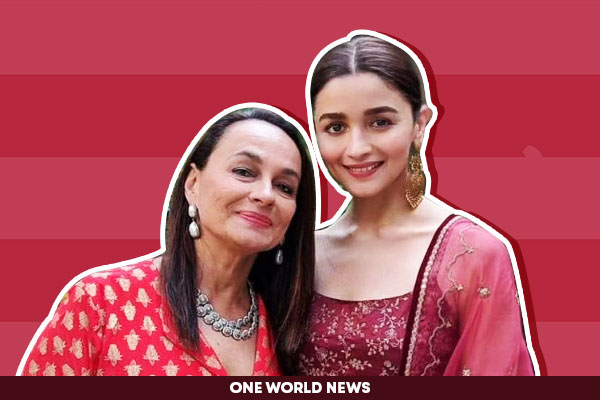 Mother's Day 2022:  Time to thank the most wonderful 'Hooman'
---
Mother's Day 2022 is around the corner. Every year Mother's Day is celebrated on May 8 to honor the unsung hero of our life. The day celebrates the presence of someone, who has been with us constantly. Well, a single day celebration cannot compensate for the time, love and efforts that our mothers have invested in us. Still, it is important to acknowledge their efforts often. Mother's day is one such occasion when you can make her feel happy.
A lot of times we get so busy in our work that we actually forget to thank her for making our life incredibly easy.  She has served us for years with no demands and is an epitome of generosity.  Here are a few things where she needs a special mention. One day cannot be enough to thank her but it's always good to express your emotions.  There is a point in everyone's life when we disagree with our moms on different issues. But as we grow older, we realize there is no one like our mom.
Read More- This Mother's Day Have a Movie-Time with Maa: 9 Highly Recommended Films!
Your mother will never give up on you even if you will give up on yourself.  As a woman, it is important to understand your rights from the beginning. Well, behind every successful woman, there is a strong mother for whom society's opinion doesn't matter.  Here are a few things for which we all should thank our moms!
Thank you for introducing me to the world and letting me know that this world is a beautiful place. After all, agar aap na hoti toh mai kaise hoti!
Thanks for treating me equal and making me a feminist. Thanks for telling me that men and women are equal.  Learning the fact that men and women are equal will make your life easy.
You taught me the importance of honesty and hard work and it really works. When you put your 100 percent in something, you definitely get results.  You may not get paid off instantly but you will get paid off at the right time.
Thank you for holding me tight every time when I broke down and letting me know that it is okay to be broken sometimes
Thank you for always making me realize my worth and how I deserve better things in life.  Sometimes we often forget our worth. In that case, it is important to have someone on your side who can remind you what you deserve.
Thank you for giving me honest and harsh opinions because at some point in time we all need it.  At some point in life, we need someone who can show us the mirror and give us the reality check.
Supporting me in hard times was the best thing that happened to me. Thank you for always standing up for me and making sure I am well treated.
You have always pushed me to do better things in life. Sometimes I feel stuck and fear new experiences. But thank you so much for pushing my limits and telling me to do better things in life.
Thank you for passing me all the good values and the right set of principles that help me grow in life. She taught me to never compromise on ethics. It is important to stick to your values.
I have learned so many things from you and trust me I just want to be just like you.
Happy Mother's Day to all the amazing mothers out there! Thank you for always being there. Thank you for being our friend, critic and our biggest supporter. I don't know what we will do without our amazing mothers!
Liked this post?
Register at One World News to never miss out on videos, celeb interviews, and best reads.