NATION
Modi's 'Chai pe Charcha' tea stall shut down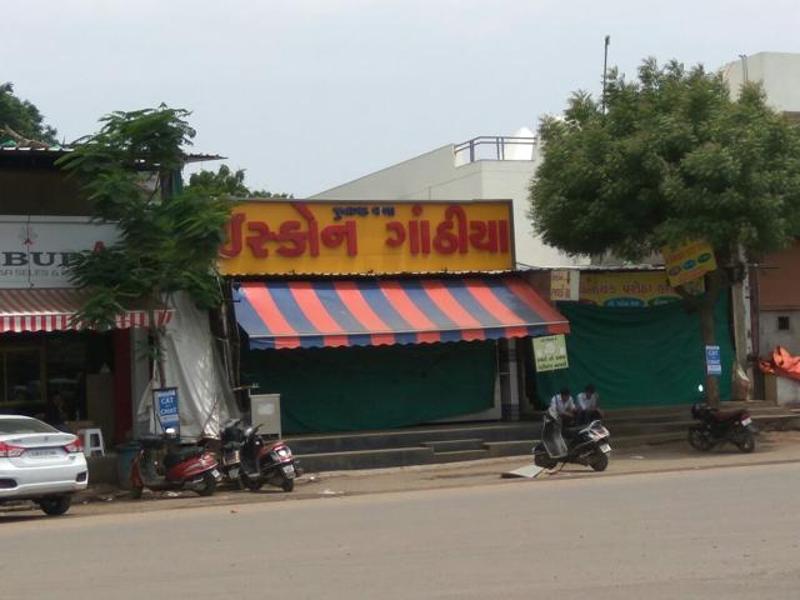 In Ahmedabad, the municipal authorities have recently, shut down a snacks outlet that had grabbed national headlines two years ago when it had hosted the first of the prime ministerial candidate Narendra Modi's very popular poll campaign outreach programme, Chai pe Charcha.
Iskon Ganthia is a part of a cluster of around eight snack shops on the busy Sarkhej-Gandhinagar highway that has been sealed last week.
Authorities say that the, shops were operating without any adequate parking spaces and the huge rush of the customers would frequently trigger chaos on the highway.
"Despite several of notices, the cluster of these shops did not mend parking at their premises. It was then sealed last week," said an official from the municipal estate department.
Modi's 'Chai pe Charcha' tea stall shut down
Iskon Ganthia came into limelight on February 13, 2014 when then Gujarat chief minister Modi had chosen the outlet to launch his Chai pe Charcha, where the BJP leader had interacted with people while sipping tea as a part of the Lok Sabha election campaign.
The programme was a brainchild of the Citizens for Accountable Governance led by Prashant Kishor and the first of the hundreds of similar events across the nation– sometimes conducted virtually. Chai pe Charcha was also one of the events, which was supposed to highlight Modi's humble beginnings as a tea-seller.
After the Chai Pe Charcha session, the joint had become popular among the local residents as the NaMo tea stall. But the huge rush of customers might have brought about its downfall too.
Municipal authorities also said that, the outlet was illegal as it did not have any "building-use" permission. "For four years, it was also functioning without the necessary building use permission,'' said the official.
Have a news story, an interesting write-up or simply a suggestion? Write to us at
info@oneworldnews.in