Hot Topics
Holding the Legacy of the Hindi, Here are the Modern Poets Who Have Been Writing in Hindi
5 Modern Poets who have been upholding the legacy of Hindi Poetry
---
"Jis desh ko apne bhasha aur sahitya k gaurav ka anubhav nhi hai, voh desh kabhi unnat nhi ho payega" , A Nation that doesn't know about the legacy of their language and literature of the can not literally progress- says Dr Rajendra Prasad, the first President of Independent India. Hindi, known to have emerged in the 7th Century is the Lingua Franca for the majority of India. It is the 'aam bhasha' (common language) for more than 44% population of the country.
Well, now after saying this all, what should be noticed is the impact of westernization on Language. Most of the schools and colleges are operational in English, news and content creation, parliamentary sessions and all the other essential and important work have to be written in English. (Well, what's ironic is that I, who is writing this piece is choosing to write it in English itself because the masses will expect it in English). But here are a few writers who have been writing extensively in Hindi and are upholding the legacy of Hindi Language.
With extending best wishes of Hindi Diwas, here are the top 5 Hindi Poets who have been holding the legacy of the language.
Ashok Vajpayee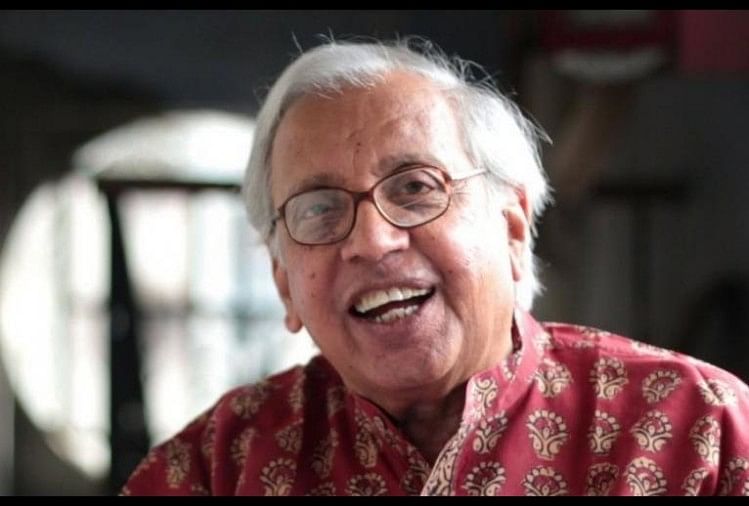 अगर बच सका
तो वही बचेगा
हम सबमें थोड़ा-सा आदमी –
These are lines of Ashok Bajpayee's poem "Thoda Sa", a beautiful commentary on humans and humanity. Ashok Vajpayee is a senior modern poet who is a former Civil Servant and the Secretary Chairman of Lalit Kala Academy. His famous books include 'Kahi Nhi Vahi', 'Tatpurush',  'Shaher Ab Bhi Sambhabhavana Hain', 'Ummed Ka Dusra Nam' and many more. He received the Sahitya Akademi award in 1994 for the book, 'Kahi Nahi Vahi'. Other honours include Kabir Samman (2006), Dayavati Kabir Shekhar Samman(1994), 'The Officer's Cross of Merit of the Republic of Poland' in 2005 etc.
Read more: Zakir Khan, a man who made 'Being Single' a Swag!
Kunvar Narayan
उन परछाइयों को,
जो अभी अभी चाँद की रसवंत गागर से गिर
चाँदनी में सनी
खिड़की पर लुढ़की पड़ी थीं,
किसने बटोरा?
With a career span of more than 60 years, Narayan is one of the finest Hindi Poets of the 21st Century. He can specifically be associated with the new poetry movement in Hindi. Born in Faridabad, Narayan is known to have been influenced by a range of genres including mythology, work of Amir Khusro, Gandhi, Marxist writers and Ghalib. His notable poems include 'Chakravyuh'(1956),  'Atmajayee', 'Parivesh: Hum-Tum', 'Apne Sapne', 'Koi Dusra Nahi'(1993), 'In Dino'(2008) and others.
Geet Chaturvedi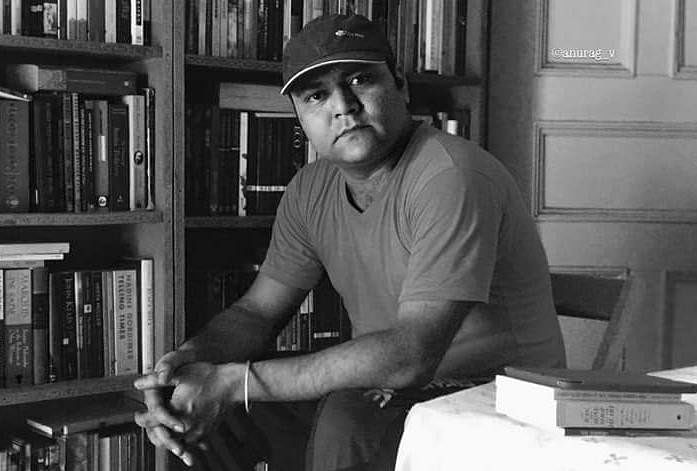 आलाप में गिरह (कविता)
जाने कितनी बार जोड़े सुर
हर आलाप में गिरह पड़ी है
The above lines are the initials of Geet Chaturvedi's Aalap Mai Girah and is a beautiful poem. Known as an avant garde poet and author, he was born in Mumbai and is widely read by the Hindi language enthusiasts. His works have been translated into 17 languages and are world-renowned. His novella, 'Simsim" as translated by Anita Gopalan received the PEN/Heim Translation Fund Grants, 2006.
Gulzar
वोह चीज़ जिसे दिल कहते हैं
हम भूल गए रख़ के कहीं
A lyricist, a poet, an author, a screenwriter and director, Gulzar Sahab is one of the most renowned and loved among this list. Every next film in Hindi Cinema, where we see exceptionally poetic song have a likeability of being written by Gulzar. He has won the prestigious Academy Awards along with an Oscar for the song, 'Jai Ho' from Slumdog Millionaire. He is a Grammy Award Winner, a Padma Bhushan and many other recognitions nationally and internationally. He can be credited for creating Hindi poetry/songs with wide appeal.
Mohan Rana 
Mohan Rana is a young, modern day poet whose poetry can be seen uniquely outshining other modern poets. He is a thinker who believes that he couldn't restrict his creativity to any single category and hence offers diversity in his writings. His Chapbook, a collection of 15 poems was recommended for World Literature Tour Recommendations by the Guardian. His notable poems include Jagah, 'Shesh Anek', 'Ret Ka Pul' etc.
Where these writers outstand in their art and creativity, the use of Hindi makes their work more authentic and loveable. They have taken the legacy of the poets like Kabir and Mira or the Mahadevi Verma, Ramdhari Singh Dinkar and others. This Hindi Diwas, we present our gratitude to these poets.
Have a news story, an interesting write-up or simply a suggestion? Write to us at info@oneworldnews.com