Hot Topics
"Boss ke Taane" was better than lockdown: 5 Things that we are missing about office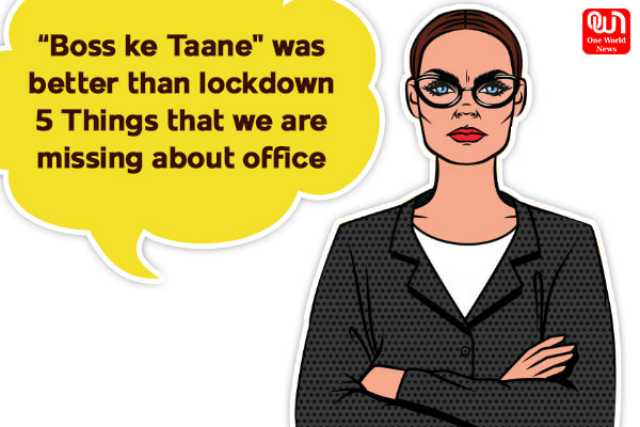 Office se Doori Sahi jaaye na : Are you missing it too?
---
Today is the 8th day of the lockdown in the country & it already feels like 'Sadiyaan'. No office gossips, no boss ki dhant, and no impromptu meetings, suddenly our life has just stopped. Earlier, we used to crib about not getting offs from the office, and now we are really missing our office. We have picked 5 things that all of us are missing during lockdown. Take a look here:
1. Office Ki Coffee :  We are badly missing it. The endless sessions of discussion & hot coffee. It has now become a dream, and we want lockdown to get over ASAP.
2. Metro Rides : Due to COVID 19 outbreak, the metro services are not operational. A lot of people in Delhi travel from metro to their workplaces and we are literally missing the chaos. Itni shanti kabhi na thi.
3. Impromptu meetings: Earlier, we used to think why our seniors call us for meeting at the end of the day. They could do it in middle of the day? They call us  for the meeting at last moment. Now, we are like please hume bula lo.
4. Office Gossips : Admit it our life runs of gossip. No office means no gossip and no masala. After all, we all need some masala in our lives to keep it going. There is no office gossip and no B – Town gossip. Oh God! How will we live?
Read more: Best online courses to join right away!
5. Coworkers & Boss : They are our extended family, right? Tedhe hai par hai toh apne hi. We are badly missing Boss ki dhant. Because it is Work from Home and boss is not that involved.
Note: One World News urges from all it's readers to Stay Home and Stay Safe! Dooriyan Kuch din ki hai. #IndiaFightsCOViD19
---
Have a news story, an interesting write-up or simply a suggestion? Write to us at info@oneworldnews.com