Women Talk
Mallika Dua being trolled for her VIP culture and other, a wrap of Women in News last week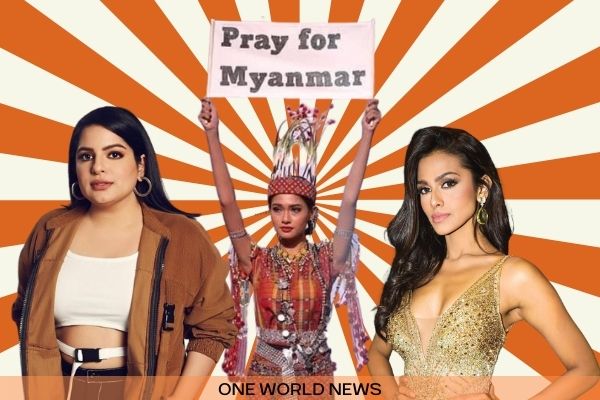 Mallika Dua gets direct help from the Aviation Minister Hardeep Singh Puri, women harassed during online eid celebration and others, a wrap of Women in News last week
---
The COVID situation is gradually being brought under control by increasing lockdowns, vaccination programs, and assistance from all around the world. In the midst of the turmoil, some women have made headlines in the recent week. Women in sports, politics, entertainment, and the media have all made headlines in the past week. The major headline was Mallika Dua and Hardeep Puri being trolled for their VIP culture and as is customary each week, here's a roundup of women's news from the previous week.
Mallika Dua being trolled for her VIP culture and others, a wrap of Women in News last week
On Eid, women were abused, stalked, and 'auctioned' online

With online celebrations of Eid, women have been abused ad harassed. Testimonies suggest that their images have been publically and sexually ridiculed, abused, stalked and even auctioned online. But these women are refusing to stay silent and took it to twitter.
This is just a small clip from this entire live stream. The comments were even more disgusting. This bastard and @Keshu__10 should be booked for using pictures of underaged Pakistani girls and sexualising them live. https://t.co/GiwNWuzDin pic.twitter.com/bcf63TT7Vn

— S (@SupariMan_) May 13, 2021
RW men are streaming live YouTube sexualizing Eid pictures of Paki women.
They are abusing, saying vile things.
Please go report. This is literally disgusting. Not even girls of neighbouring country are safe because of these people.https://t.co/QkQqTAxvSR

— K (@madeforbrettLEE) May 13, 2021
Thuzar Wint Lwin of Myanmar at Miss Universe Pageant urges help for Myanmar
Thuzar Wint Lwin is a contender for Miss Universe. She, on Sunday, used the Pageant platform to urge help for Mayanmar internationally. In Myanmar, forces of the Military junta have killed several citizens ever since he seized power in February this year. "Every day, our people are dying and being shot by the military," – Thuzar Wint Lwin said in a video after reaching the top 21 in the pageant. In 2020, Wint Lwin was crowned Miss Universe Myanmar, which was held in Yangon.
Read More: How Amrita Pritam is still relevant in the 21st century
Mallika Dua and Minister Hardeep Singh Puri accused of the 'VIP Culture by Twitter
After Aviation Minister Hardeep Singh Puri replied to stand-up comedian Mallika Dua's personal COVID-19 emergency plea on Sunday. This erupted Twitter in anger, accusing them of "VIP culture." Dua's account on the microblogging service is no longer active as of May 17, presumably because of the widespread harassment.
We live in a country where being rich & poor matters the most.#MallikaDua pic.twitter.com/N96jRa1Ag5

— Tweetera🐦 (@DoctorrSays) May 17, 2021
Problem isn't that Hardeep Singh Puri helped Mallika Dua.

Problem is that he helped when he wasn't even asked whereas a common man keeps pleading the entire jamaat of ministers & none bats an eye.

— Deepika Narayan Bhardwaj (@DeepikaBhardwaj) May 17, 2021
Adline Castelino finished at the fourth position at the 69th Miss Universe beauty pageant
Miss India Adline Castelino made news after placing fourth in the 69th Miss Universe beauty competition. By placing in the top five spots in the coveted Miss Universe 2021, Castelino ended India's 20-year. Last year, Castelino was named Miss Diva Universe, and this year she represented India on a worldwide stage.
#ReleaseNooriKhan trends on Twitter
Noori Khan, an Indian National Congress (INC) politician, was allegedly arrested on her way to see state health minister Dr Prabhuram Choudhary in Ujjain, Madhya Pradesh, on Monday. Khan has recently expressed concerns with the health authorities and criticized the lack of facilities in the region on several occasions. Khan's memorandum allegedly detailed the district's substandard healthcare system's flaws. She was detained before she could deliver the memorandum to the minister, who was attending a meeting in the Brihaspati Bhavan.
All Women Crew piloted Oxygen Express to Bengaluru
Karnataka's Bengaluru received the seventh Oxygen express on Friday and the train was piloted by an all-women crew. Railway Minister, Piyush Goyal tweeted the same on Saturday
The 7th #OxygenExpress to Karnataka has arrived in Bengaluru from Tatanagar.

This Oxygen Express train piloted by an all female crew will ensure continued supply of Oxygen for COVID-19 patients in the State. pic.twitter.com/UFWgKwVyuZ

— Piyush Goyal (@PiyushGoyal) May 22, 2021
So, here is all for the women in news this week. Stay tuned with One World News for more news updates.
Have a news story, an interesting write-up or simply a suggestion? Write to us at info@oneworldnews.com