JOYOUS NEWS
Make Nude colour lipsticks your best friend this winter!
It's time to try nude colour lipsticks ladies!
---
Lipsticks are always one beauty product that we can find in a woman's bag. Lipstick became a thing in the early 60s, and it is still widely popular among young ladies. Despite the rocky patches, there is a reason for nude lips remaining chic: they look polished, and will always make lips look a little poutier.
Nude lipsticks are a must for anyone who loves lipsticks. A good nude goes a long way. It is perfect for the workplace- where you have to tone things down and keep it professional. It is also a go-to option when you have smoky eyes or heavy eye makeup. However, the shade "nude" is subjective to your skin tone.
Dark colour lipsticks like red or mahroon colour too look nice, but wait don't you think it's high time to change your taste?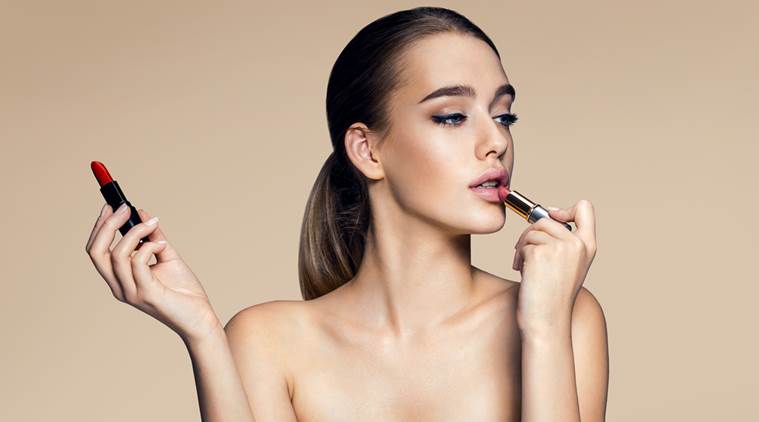 Related : Magic Of Lipsticks
A few nude lips tips:
1) Hold the bullet up to your lips before you buy. Honestly, the best lipstick tip we have ever been given – and the quickest way to see if a lipstick works with your skin color. If the lipstick makes your face look healthy and glowing, then it's done. If it washes you out, it's not right for you.
2) Consider undertones. Just as sometimes you need a blush and sometimes bronzer different undertones will do different things to your face. If you need a shot of pinkiness in your nude, opt for that. If you need a more honey hue, find one like that.
3) Gloss makes it less scary. We get it: flat. Nude lips are a big look. If you are after something a little more entry level, try a lip gloss layered on top – it adds a bit of life to the lips, and will make them look even fuller.
Related : 5 Mind-Blowing Beauty Hacks Of Ice Cubes That Will Make You Look Gorgeous Instantly!
Here, are new lip colours you can try:
1. MAC mocha: MAC Mocha satin finish lipstick is a unique, yet wearable shade of brown. It is one of those iconic products that made MAC famous and suits a wide range of skin tones.
2. Mac Fresh Brew: MAC Fresh Brew is a luster finish lipstick that comes in a neutral tan brown shade. It has an excellent texture. The staying power of the lipstick is around four hours.
3. MAC Velvet Teddy: MAC Velvet Teddy is a pink-beige nude shade that is completely opaque and glides on smoothly on the lips. Even though it has a matte finish, it is not at all drying on the lips. The lipstick stays on for around five hours on the lips.
4. MAC Kinda Sexy: MAC Kinda Sexy is a beige pink lip color with a matte finish. It looks best on light skin tones and when paired with dark eye makeup. The staying power of this lipstick is around four hours.
5. MAC Cherish: MAC Cherish is usually described as soft muted peachy-beige shade with a satin finish. It has a nice glossy shine and is completely opaque. The lipstick stays on for four hours, and if applied with gloss and liner, it stays on much longer.
Have a news story, an interesting write-up or simply a suggestion? Write to us at info@oneworldnews.in