Women Talk
Who is Mahima Datla, the Maker Of COVID Vaccine – Corbevax?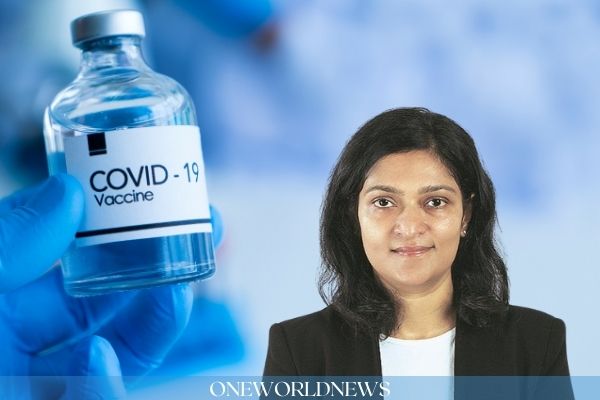 The inspiring story of Mahima Datla: The women behind India's first low-cost vaccine, Corbevax.
---
Recently, India has made an advance order with Hyderabad-based business Biological E, of 30 crore doses of a new COVID-19 vaccine, Corbevax. According to sources, when it will be released, it may be the cheapest vaccination available in India. This vaccine operation is led by 43-year-old Mahima Datla, managing director of the organization.
Who is Mahima Datla?
Mahima Datla is a graduate from the prestigious Webster University in the United Kingdom with a degree in Firm Administration, after which she joined her family's business. It's reported that Biological E was founded by DVK Raju, a graduate of chemistry from the University of Edinburgh and Mahima's grandfathers, GAN Raju, an agriculturist. They went on to manufacture DPT (diphtheria, pertussis, and tetanus) vaccine in 1962 and later have made significant contributions in manufacturing other vaccines too.
Mahima Dutta currently looks after the strategic operations of the organisation. In a Forbes interview, she said that was never her plan to take over the family-owned business.
However, at the turn of the century, everything changed for the company's fortunes, and Mahima herself. After completing her degree in Business Administration from Webster University, UK, she joined the family business only to gain some experience and add value to her resume.
The 43-year-old medical director said that her major motivation for joining the Pharma behemoth was the company's mission of giving life-saving medicine and vaccinations to the world's poorest people.
Also read: Meet India's IAS Pranjal Patil, a woman who dared to dream
Here's everything you need to know about the Corbevax, the COVID vaccine helmed by Mahima Datla
Corbeaux is a "recombinant protein subunit." This is what sets it apart from other vaccines available in the United States. The SARS-CoV2 virus's spike protein unit is allowed to interact with cells in our bodies in order to elicit an immunological response. There is no risk to human health because the vaccine just contains this protein unit and no virus.
To make the vaccine, the gene was made to proliferate in yeast and the protein was isolated. The vaccinations' basic components are both inexpensive and easily available. This also lowers the cost of the final product for the users. Baylor College shared their vaccine recipe with Biological E in August 2020, allowing them to commence studies.
According to reports, the vaccine has been cleared for Phase III clinical trials in India after showing promising outcomes in stages I and II. The national government would pay Rs 1,500 crore for a shipment of 30 crore medicines. Corbevax, like most other COVID-19 vaccines, is a two-dose vaccine. According to reports, after the Phase III trials are done, production to meet the Center's delivery deadline would continue between August and December.
India has to date, vaccinated 23.4 crore people of which 4.53 crore have been fully vaccinated. Although, the vaccines available right now are expensive and not accessible to all. The success of Corbevax will turn out as a boon for the nation's vaccination drive.
Have a news story, an interesting write-up or simply a suggestion? Write to us at info@oneworldnews.com