Pop diva Madonna recently named singer Pia Mia as the new face of "The Material Girl collection" which she has started in collaboration with her daughter Lourdes in 2010. Last year singer Sofia Riche was the girl Madonna chosen to promote the brand. "In fact Sophia Riche was a hit and I hope Pia Mia can do wonderful to the brand. "We presume Pia will add further glow to our brand as well as her killer instinct attitude help our brand of clothing immensely. Her social and fashion influence will help us to wide our network and more teenagers would love the brand with Pia as the Brand ambassador. " Madonna declared. Pia on the other hand believes it was a God send opportunity. "Working with a legend like Modanna and her beautiful but well focused daughter will help me to grow internationally and bring more and attention."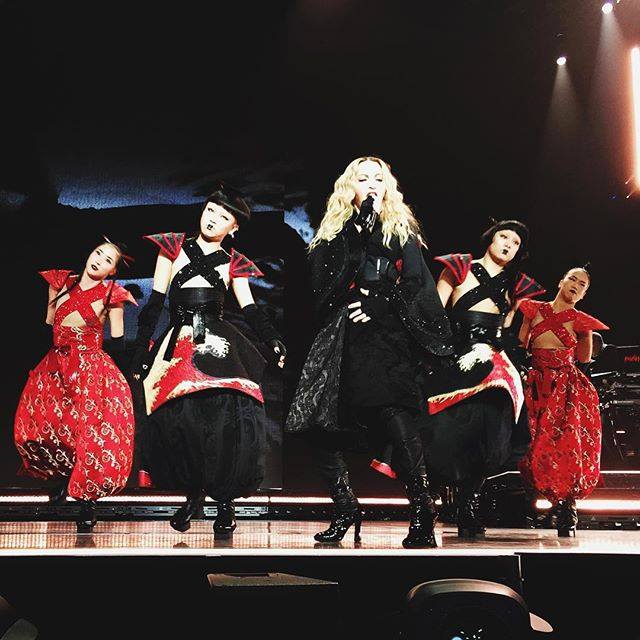 Material Girl collections
Taken from Madonna's hit album The Material Girl released in 1984, the collection is aimed at teens aged between 18 and 24 and consists of dresses, bicker jackets, skirts and shorts "The whole collection was designed by a team of designers under the watchful eye of Madonna and her daughter Lola. The ad which is going to shoot in July according to the mother-daughter duo will bring a revolution in ad world. "Our collection is fun loving and always believe in experimenting. In fact Pia personifies the material girl concept. Her teen look and high energy make her the perfect face of our brand." The duo said.
Material Girl collections
Besides apparel Madonna and her daughter announced their venture into other lifestyle brands such as sun-glasses, hand bags and perfume. "I have been approached by various brands to collaborate with them for churning out lifestyle products. Initially I was not sure but with my elder daughter's helping hand I had decided to take up as a challenge. Our association with Dolce and Gabbana to produce sunglasses was a super hit. Then came hand bangs and fragrance.. I always was fascinated with fragrances." Her Truth of Dare perfume was instant hit. For the product Madonna herself modelled and her topless ad campaign captured the imagination of rich and famous. "I have no regret for doing that ad I really enjoyed the shot. It was amazing," Madonna said.
Have a news story, an interesting write-up or simply a suggestion? Write to us at
info@oneworldnews.in