JOYOUS NEWS
Look Gorgeous and glow with this Miracle drink this Monsoon!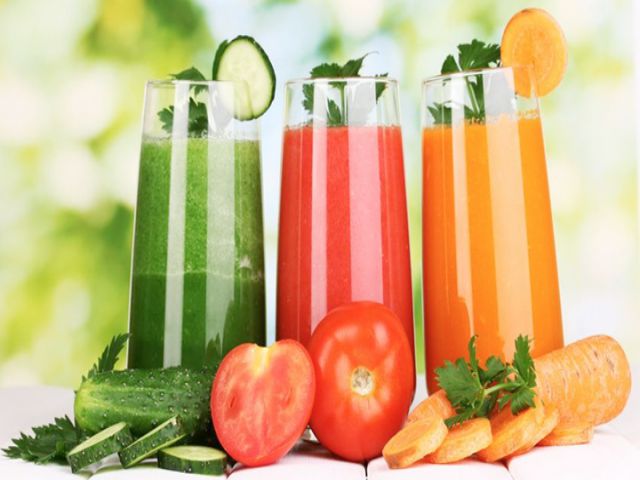 Monsoon Tips: Look gorgeous this monsoon with these handy tips!
---
Everyone wants a perfect skin, don't you? We know you have tried all of the face masks, creams, cleansers, and serums and some medicine and vitamins too, but still somehow you are dealing with problematic, irritated skin. We all know that healthy eating is always the better option of well-being. Avoiding fast foods and oily foods can also help you to get a pimple free skin. Drinking more and more water will flush your all toxins from the body, and it will give natural glow on your face.
Related : Beauty Tips: DIYs Homemade Remedies For Brides-To-Be and special skin care regimen
If you want gorgeous skin, you should keep things in your mind:-
Avoid Dairy- Studies have shown that increased dairy consumption can lead to acne in some people.
Avoid Sugar- Refined sugar does a great deal of damage and not only to your skin but to your whole body as well! Replace refined white sugar with healthier sugar alternatives.
Avoid white bread- It's best to avoid all foods made with white flour. Choose the healthier options, made with whole grain flour.
Avoid processed foods- Cook whole meals. It may be more difficult at first, especially if you are not used to cooking from scratch, but the benefits will not only include healthier skin, but also an overall healthier body.
Related : Beauty: DIY Homemade Tips And Remedies For Anti-Aging
Ingredient:-
Carrot- 2
Beetroot- 1
Apple- 1
Procedure:-
Peel off the skin of carrot, beetroot and apple.
Cut all the ingredients into small pieces.
Blend it all in a grinder.
Don't try to filter this mixture. Try to drink it without filtering.
If you want to add sugar you can but if it is possible to avoid them avoid it.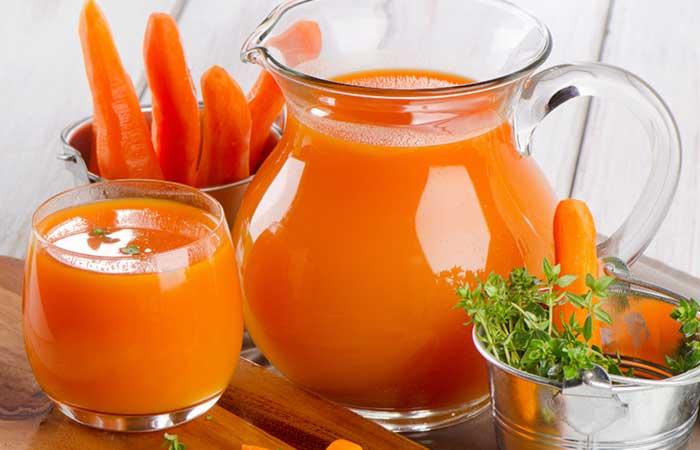 Related : 10 Beauty Habits Every Girl in 20's must follow!
Here is some info about the great benefits of the ingredients in this super skin glow juice:-
Apples: Apples are great for preventing cell and tissue damage, wrinkles and aging. An apple a day will not only keep the doctor away but will also make you glow.
Carrots: Carrots contain an excellent source of vitamin A. It also contains vitamin K, potassium, foliate, manganese, phosphorous, magnesium, vitamin E and zinc. Carrots will make your skin look better too.
Ginger: Ginger will not only hit your metabolism and help you lose weight, but it contains also rich in skin-supporting antioxidants, vitamins, and minerals which lead a smooth and clear skin.
Oranges and Lemons: Citrus fruits contains high vitamin C. A glass of water with a little lemon juice is great for detox your belly and it will make your skin clear and glowing.
Cucumbers: Cucumbers juice is an excellent source of silica; it is basically known to improve your complexion. Cucumbers are also very hydrating as they have very high water content. A properly hydrated skin is healthy and glowing.
Have a news story, an interesting write-up or simply a suggestion? Write to us at
info@oneworldnews.in