Lifestyle
Lifestyle of an IAS officer: You will get a million reasons to work hard for your Dream!
Lifestyle of an IAS officer: An IAS officer shared his lifestyle on the internet and it will leave you inspired!
---
Highlights:
Lifestyle of an IAS officer
Read this Article that will motivate asap
What does it feel like to be an IAS officer? Can someone even explain the feeling, no, right? Becoming an IAS officer is the dream of millions. A lot of students try their luck in UPSC examinations. Notably, Indian Administrative Service was formed in 1946. Becoming a civil servant is one of the most prestigious jobs in India. Recently, an IAS of 2015 batch shared his lifestyle on the internet and it will inspire you to work really hard.
An IAS officer of 2015 batch Nishant Jain shared his lifestyle and Perks of his job on the internet to give people a sneak peek into his life and it will surely inspire you to dream big. Here is what he shared on Quora. Let's take a look!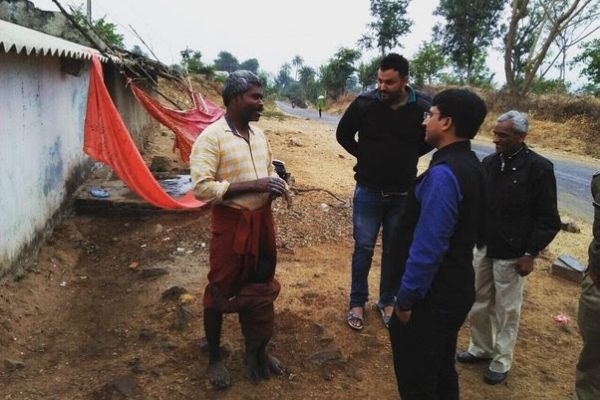 Nishant revealed,  "I am an IAS officer of 2015 Batch and my current Salary is around 80,000/- approx per month (excluding HRA).I am in Level-11 of 7th Pay Commission and my current basic pay is 76200/."
Read more- Meet India's IAS Pranjal Patil, a woman who dared to dream
He also shared the perks of his job and it includes:
Official Residence
Official vehicle
Medical Reimbursement etc.
No need to mention that I get a decent Office and a P.A. and office staff to assist me in discharge of my official duties.
Talking further about his role. He revealed that in the Government Sector, there is nothing like a package per annum. It's only monthly salary + allowances that they get.
Nishant also revealed whether he is happy or not with his salary. Well, for that, he has an amazing answer. Let's take a look!
I am happy with my salary. Happiness with someone/something primarily depends on what is/was our expectation from that person/thing.
Honestly, I am quite happy with the money I make. I have my mother, wife and a six month old baby. I am able to run my household properly and I am also able to save some amount of money.
Also read- Men Ki Baat: Are All Laws in India Gender-Biased? No, There Are Some Exceptions!
Interestingly, Nishant also revealed why he is happy with his job. Nishant added, " The main reason for my satisfaction is that I never wanted a job with more salary and less exposure. I had always dreamt of a job with more exposure and recognition than too much salary. The amount of exposure, powers, recognition and respect, that we earn as an IAS officer is unparalleled." And we couldn't agree more!
I believe that it's more about taking pride in my work rather than making a lot of money. When you serve your country and make everyone around proud, it is a different feeling.
He has shared some selected pictures about the diversity of work that a young IAS officer performs.
So if you are also an UPSC aspirant, don't give up until it's done. Just remember Aapke Aur IAS banane Mai farak hai Bas Ek Hope to not give up. Try your best because it's worth trying!
Liked this post?
Register at One World News to never miss out on videos, celeb interviews, and best reads.