ENTERTAINMENT
Holiday Special: 5 Life inspiring movies that you can watch during Dussehra Holidays!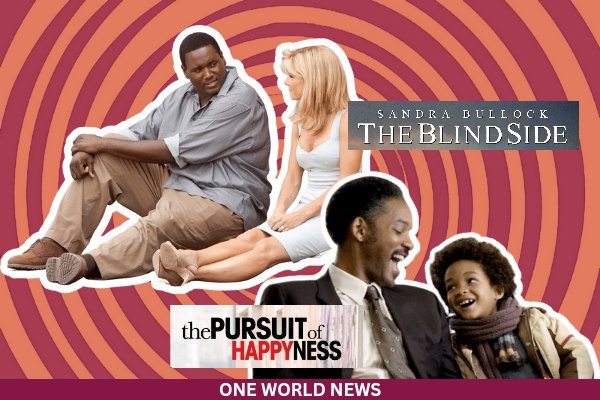 5 Life inspiring movies that you can watch during Dussehra Holidays!
---
The festive season is around the corner and we all have our plans, right? But if you don't have any plans, then you can watch movies. You can pick a list of films and just binge-watch them. Moving images can teach us a lot of things. Watching movies can be one of the best ways to understand anything. In the present context, we have movies from several genres.
We have comedy, Sifi, honour, romance, fiction, action, thriller, drama, mystery, crime and so on. All of these genres are equally interesting and have some of the other kind of inspiration in them. In the cinema, we don't really have any genre called motivation or inspiration. Still, there are a few movies from these genres that can act as a perfect motivation. These movies can give you a lesson about life.  5 Life inspiring movies that you can watch during Dussehra Holidays, take a look.
1. The Pursuit of Happyness
The Pursuit of Happyness is genuinely a film that will help you in valuing happiness. It is an inspirational and emotionally wrenching story of a father, Chris Gardner (Will Smith) and his son Jaden. It is a biopic of Chris Gardner who is a salesman of Bone Density Scanner in San Francisco. He has a kid, who is his ultimate reason for survival and he is struggling hard to meet the ends in order to earn a healthy living. The character of Will Smith is nothing but the idol of motivation teaching that the biggest pursuit is happiness.
2. Forrest Gump
Forest jump is based on a novel called Forrest Gump only by Winston Groom. This film has been one of our all-time favourites and is truly an inspiration for every section. This film is an Oscar-Winning Film casting Tom Hanks who is a loveable lummox. Forrest's character is an inspiration in himself.
3. The Swashank Redemption
"Fear makes you a prisoner, hopes can set you free". This is perhaps the most inspiring and meaningful lines of this film. The film is about a called Andy Dufresne who went to Shawshank Prison under false allegations on him of killing his wife and her lover. It is directed by Frank Darabont and is a perfect masterpiece. In the end, there is an element of suspense and thrill with motivation moving alongside.
4. Good Will Hunting
Good Will Hunting is an American Drama casting Robin Williams, Matt Damon, Ben Affleck, Minnie Driver, and Stellan Skarsgård. The film got nominated in Academy Awards and even won two of them including Best Supporting Actor for Williams and Best Original Screenplay for Affleck and Damon.
Read more: Hina Khan says it is not easy to give up on money that TV offers
5. The Blind Side
The Blind Side is a biographical sports drama it is directed by John Lee Hancock, based on the 2006 book The Blind Side: Evolution of a Game by Michael Lewis. The film features Michael Oher, an offensive lineman drafted by Baltimore Ravens of NFL. This movie is a true inspiration and definitely a must-watch.
So, these were the best 5 motivational movies that will give you a lesson for life. These movies have a hidden inspiration to take from each of the characters. After watching these movies, we definitely felt that movies can give you the best life lessons.
Liked this post?
Register at One World News to never miss out on videos, celeb interviews, and best reads.