Unfiltered
From India, Pakistan, And The US, Here Are 5 LGBTQ Activists Who Changed The World Forever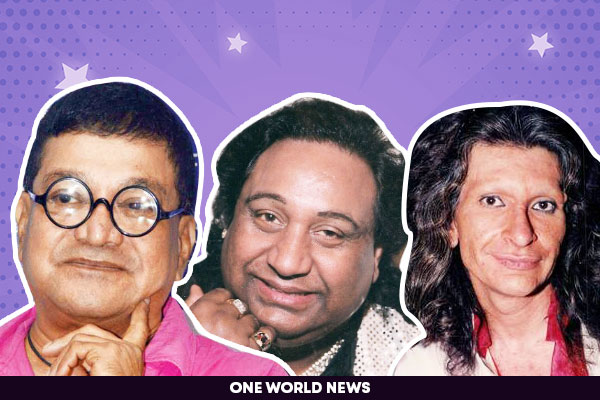 In Honor The Pride Month, Let's Honor Who Made It Possible Today
---
Great movements are led by great people, and history has witnessed hundreds if not thousands of such great movements and victories. The triumphs are often engraved with the pen of eternity in the book of history, but sometimes the names of heroes fade away with time. The world has created many heroes who must be celebrated and raised at the top. On this Pride Month, we are extending our gratitude and love to the activists who made the world think the right way, who contributed to making the world more gender-neutral, and who became the voice of the LGBTQA+ community. Here is a list of 5 LGBTQ activists who changed the world for real.
1. Karl Heinrich Ulrichs
Many of us still believe that the Stonewall Riots sparked the queer movement, but the topic of homosexuality was publically outraged way before the Stonewall. Karl Heinrich is believed to be the first person who publicly spoke about homosexuality. Born on August 28, 1825, in Aurich, in the kingdom of Hanover in northwestern Germany, Karl Ulrichs graduated in Law from the University of Göttingen. He secured prestigious positions in the Hanoverian Civil Service as a civil servant until he was forced to resign in 1854 on account of his homosexuality.
After he quit his job, he turned into an activist and published his work on sexuality, including the alleged first theory about homosexuality. Ulrichs argued that homosexuality is an 'inborn condition' not a learned practice. In 1867, he even urged the Congress of German Jurists to repeal the anti-homosexuality laws. Ulrichs was described as "the most decisive and influential pioneer of homosexual emancipation in world history" by Volkmar Sigusch, a leading German scholar in sexual science.
2. William Dorsey Swann
A black African-American man who lived most of his life in slavery was the first self-claimed 'drag queen' and the first known American queer activist. Born in 1858 in Washington County, Maryland, Swann was the fifth of 13 children. His mother, Mary Jane Younker, was an enslaved housekeeper, and his father, Andrew Jackson Swann, was an enslaved musician and wheat farmer. In 1880, William Swann moved to Washington, D.C., in search of a better job. He found his first job as a waiter at a hotel.
During the late 80s and 90s, Swann started organizing secret "drag" parties. Most of his attendees were former slaves, butlers, coachmen, and cooks. Before his death in 1925, he had left his legacy behind to set a stage for LGBTQ celebrations and protests that turned into the modern Queer movements.
3. Sylvia Rivera
A pioneer gay liberation and transgender rights activist, Sylvia Rivera was among the frontline activists who sparked the Stonewall riots in 1969. Rivera was a queer, Latina, and drag queen who tirelessly advocated and fought for transgender rights. In 1963, Rivera met Marsha P. Johnson, Rivera's best friend, and an African American self-identified drag queen and activist, which changed her life forever.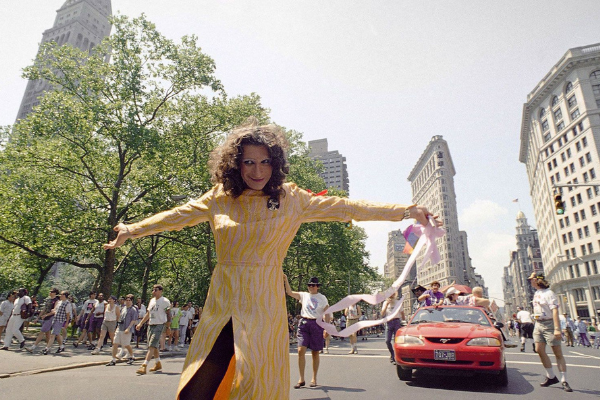 Rivera's activism started with her participating in the Gay Liberation Front's Drag Queen Caucus and then becoming a member of the Gay Activists Alliance at 18. During the Stonewall riots, she was credited with "throwing the first brick" at the police during the riots. In 1970, after the Stonewall riots, Rivera, along with Johnson, started S.T.A.R. (Street Transvestite Action Revolutionaries), a group focused on providing shelter and support to queer, homeless youth. She didn't quit her activism even when she was on her deathbed, she would meet Empire State Pride Agenda for transgender inclusion.
4. Ashok Row Kavi
Ashok Row Kavi is believed to be India's first and oldest gay rights activist. He was the first Indian who would publicly come out as gay in India in 1984, at a time when even speaking about homosexuality was not acceptable. In 1990, Ashok founded Bombay Dost, India's first gay magazine. In 1994, he founded Humsafar Trust, India's one of the largest organizations that provided services for the LGBTQ+ community.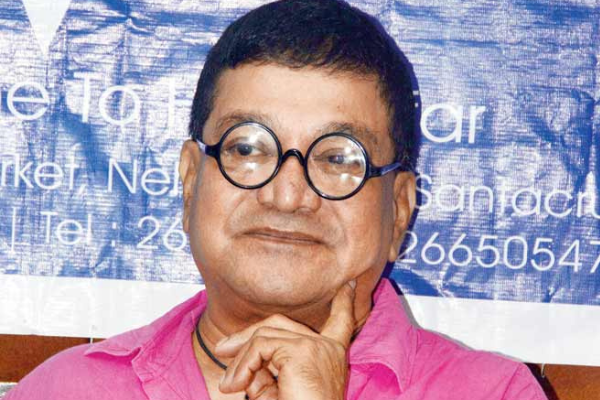 Born on June 1, 1947, in Mumbai, Ashok started his career as a journalist. He worked with several big newspapers and magazines, including The Indian Express and The Free Press Journal. He was among the many who have petitioned against Section 377, which criminalizes homosexuality. He has been very vocal about homosexuality, gay rights, and issues around STDs. In 2017, India Times listed Ashok as one of the 11 Human Rights Activists Whose Life Mission Is To Provide Others with a Dignified Life. He was also listed among India's Seven Most Influential Gay & Lesbian individuals by Pink Pages magazine.
Read More- LGBTQ+: Things To Know Before Coming Out
5. Ifti Nasim
Born on September 15, 1946, in Faisalabad, Pakistan, Ifti Nasim is believed to be the first openly gay poet to originate from Pakistan. Feared of persecution for his sexuality, Nasim later emigrated to the United States to escape death penalty. His collection of poems, Narman – meaning "hermaphrodite" or "half-man, half-woman" in Persian, is believed to be the first gay-themed book of poetry published in Urdu language.
The publishing of Narman sparked immediate outrage in Pakistan, causing it to go underground. In 1986, Nasim founded Sangat (Sanskrit for 'togetherness'), one of the earliest organizations that supported the South Asian LGBTQ community. In 1994, Nasim was inducted into the Chicago Gay and Lesbian Hall of Fame for his impactful graound work.
Liked this post?
Register at One World News to never miss out on videos, celeb interviews, and best reads.