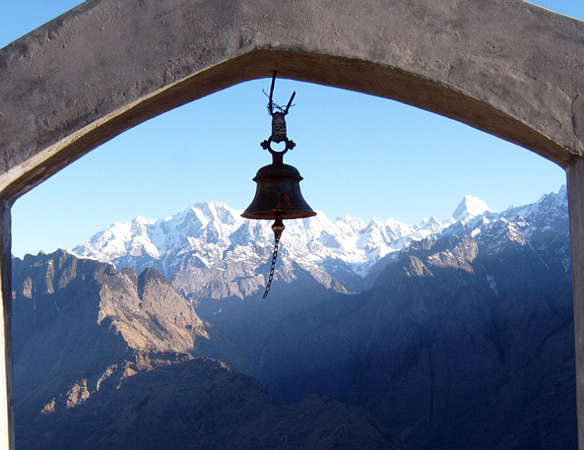 The Bells in Hindu Temples
Contd. From: http://www.oneworldnews.com/lets-understand-and-start-living-hinduism-ix/
We always find a bell or the Ghanta at the entrance of the temple or inside the temple or at both the places. We have seen that a bell is a must in the Hindu temple. In our homes, we have a small ghantika. Is there anything specific about the bell? Our ancestors did not put anything and everything the Hindu Mandir. There has been a scientific reason behind each mandatory act we perform after all Hinduism is a way of life and not religion. Let us now understand the science behind the bells in the temples.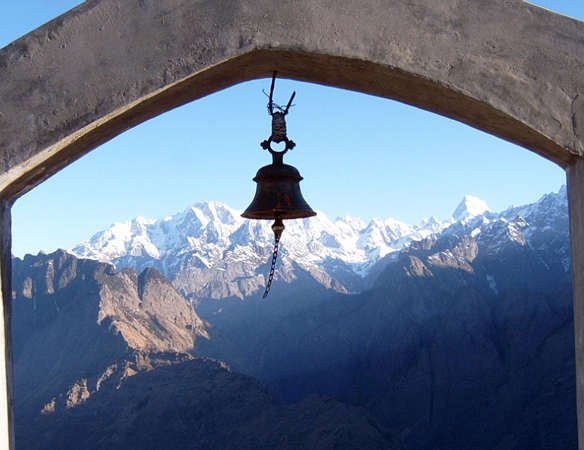 The Ghanta or Gahntika comes in various sizes and is made up of different metal, brass being the most common of them. It may be made up of Cadmium, lead, nickel, copper, zinc, manganese and chromium. The proportion in which these metals are mixed to make a bell is important as the change in their proportions changes the frequency of the sound from the bell.
The sound of the bell balances our right and left brains. When we enter the temple we strike the bell and stand under it. The sound of the bell produces an echo which lasts for at least seven seconds and is sharp enough to heal, align and balance all the seven chakras in our auric bodies. The sound of the bell also releases all the thoughts from the mind and hence gets us in meditative state easily and effortlessly.
The bell produces a long loud sound which is similar to OM.
In deeper terms, the bell represents infinity. If we look at it, its shape resembles that of infinity. The handle of the bell is the life force energy or the pranshakti, and it represents PawanPutraHanumana, Garuda, Nandi or Chakra. A bell without the handle is considered inauspicious.
So the ghanta is struck while entering the temple, just before starting poojas of the diety, while performing aarti and bhog. All these are the times when we want that we must vibrate at higher frequencies and must concentrate in what we are doing.