JOYOUS NEWS
Let us break some Bra Myths: 7 secrets of Bra!
Complete girls guide:  All you need to know about true Bra facts!
---
Girls have a love and hate relationship with Bra.It is not our choice instead it is our necessity. They are so uncomfortable to wear at the same time, but they make us feel sexy too.  It boosts our confidence level. It gives proper shape to your boobs too. As soon as we reach home, the first thing we do is, take them off and set ourselves free. Isn't it?  Our boobs should get some time to breathe freely. Here are 8 Facts about the bra that you believed were true but they are not.
1.The bra will make your boobs sag: It is natural that without wearing a bra, it will lose your breasts. It can make you feel embarrassed. In reality, if you do not wear a bra, your breasts will get loosen forever.
2.Sleeping in a bra will make your boobs perky: Wearing a Bra while sleeping makes you feel uncomfortable, and it is best if you avoid wearing a bra at night. By wearing a bra, your breasts cannot take full oxygen as they require and steps of the bra cut down your shoulders. In summers, so much of sweat can cause a lot of problems.
3.Bras can cause breast cancer: Bras are just used to give support to your boobs and help push them up. They will never harm you in any way.  Bras do not do anything more except giving shapes your body. In our medical studies and research, there is no description that Bras cause any risks of cancer. This myth of causing diseases goes back to the 90s when some researchers spread rumours that underwire bras cause toxins to get trapped in the breast tissue and hence creates risks of cancer. It's not true!
Also Read: Bepanah Review: Maya VS Zoya, The Show Has Got Us Hooked!
4.By sleeping at your side make your breast size uneven: In determining your breasts type, shape, and size, elements like your genetics, weight, height as well as your workout routine play a vital role. It is a truth that every woman have different sized breasts, and one is larger than the other.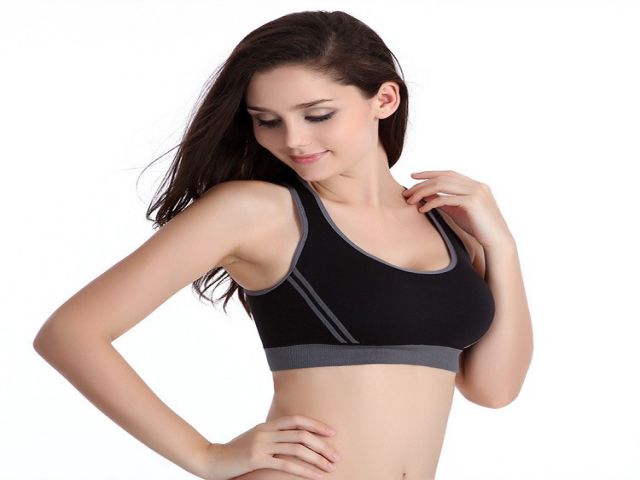 5.Wearing sports bra leads to the heavier breast: If any woman wants massive boobs, they can fulfil their wish by wearing a sports or training bras. It is the wrong myth; the sports bra only gives you the support while you are exercising or doing the workout. Sports Bra does not have any other work except that. Now you got to know that why your breasts are not increasing by wearing a sports bra. Sports bra does not give weight to your boobs!
6. Do not put your bras in the washing machine: It was also a myth that does not put your bra in the washing machine. It is just foolishness; you can freely wash your bras in washing machines and clean them. By washing your bras in a washing machine will get damage and reduce their life. It will not!
7.Bras in lighter colour are visible: So many women wear the same bra as their outfit for the day. It often looks good and pretty. It also helps you make different bras. The two colours skin or nude prevents you from being visible through your clothes.
Have a news story, an interesting write-up or simply a suggestion? Write to us at info@oneworldnews.in