Hot Topics
Lady Politicians of India: From Indira to Sheila, a look into their brand of politics
We hardly talk about female politicians, so here is a journey of female representation in Indian politics
---
Despite many efforts, women's participation in Indian politics remains low. In the present parliament, there are 78 female Lok Sabha members and 25 Rajya Sabha female members. Although the numbers are historic, still the female representation is way less. Female participation in Indian politics can be mapped looking at the fact that a country with the second-highest population in the world has seen only one female Prime Minister and one female President. To be fair, it is far tougher for women to pave their way in politics – due to sexist stereotyping, inherent bigotry, and biases, which has created an uneven playing field for women.
Still, there have few women leaders who have broken barriers and led the state or country. Although they have been few in number, they have held real sway in Indian politics in the last 5 decades. Indira Gandhi was the first woman of an independent country to lead the country and since then we have seen many women following the Iron Lady's profession. Here is a look at some of the prominent women leaders of India and their brand of politics.
Indira Gandhi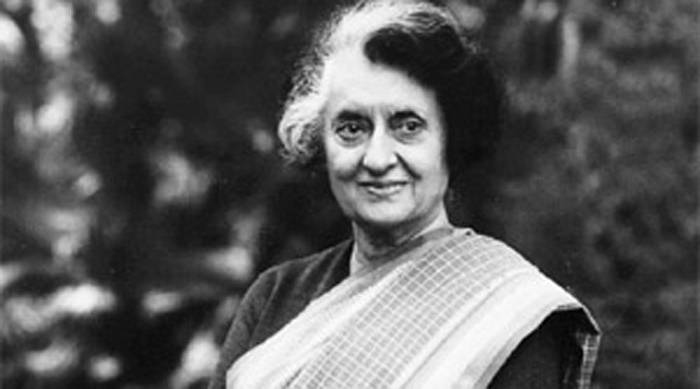 Being the daughter of India's first Prime Minister, politics was never far from Indira Gandhi, who grew up in the shadow of veterans of the freedom struggle. It was her tenure in which the emergency was imposed. Political leaders were put into jail and the media was censored.
She became the Prime Minister of the nation in 1966 when India was struggling from extremely low levels of socio-economic development. Later, she gained the reputation of being a skillful and stern leader, ruthless when it came to dealing with opponents and consolidating her power. She is still recognized as one of India's most powerful and charismatic political figures.
Indira's supporters were captivated by her eloquence and energy. But critics accused her of being insensitive and arrogant. The only female Prime Minister of India had reigned vigorously and became a polarizing figure, vilified by her opponents and venerated by her supporters.
Jayalalitha
Jayalalitha ruled Tamil Nadu for almost 15 years since 1991. She was one of the most enigmatic and charismatic personalities in Indian politics who single-handedly took hold of her own in the male-dominated world of Tamil Nadu politics. She effectively broke a 30-year-old culture of masculine dominance in Tamil politics. She was inspired by a cult following and her followers called her "Adi Parashakti" (Ultimate powerful goddess). People also called the mass-leader 'Amma' due to her unique brand of welfare politics.
Sheila Dikshit
Sheila Dikshit was a three-time CM of New Delhi, who had a strong grip on her administration. She is known to transform Delhi by making flyovers, operationalization, and expansion of Delhi metro, and by bringing CNG busses. Her colleagues recall her as an accessible leader who was sweet and did not talk politics all the time. Unlike the khadi-kurta donning leaders, the former Delhi CM knew the value of spending time with friends and family.
Sushma Swaraj
Sushma Swaraj was a feisty politician, a great orator, and a relentless fighter who went on to become a minister with a distinct touch. She was one of the most articulate and eloquent politicians India has ever seen. Agree or disagree with the politics of Sushma Swaraj, she held her own in an aggressive BJP-regime both under Narendra Modi and Atal Bihari Vajpayee.
Sonia Gandhi
Sonia Gandhi might be a product of dynastic-politics, but no one can deny that she resurrected the Congress party at a time when it was seeing an all-time low. She is still amongst the most powerful women across the country. Despite many oppositions from internal and external forces, she fought the identity of being Italian and defeated everyone. She is the one, who taught Congress the art of coalition politics.
Mayawati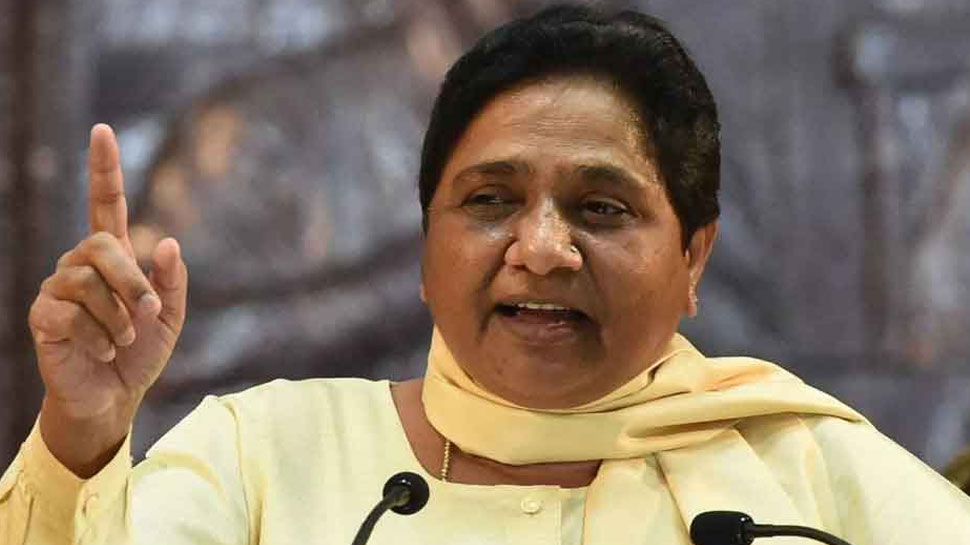 Former Chief Minister of India's biggest state (In terms of population), Mayawati is amongst the boldest and most defining political leaders of the nation. She gave voice to Dalits and made Bahujan Samaj Party an electoral phenomenon apart from making it a social phenomenon. However, her fortunes in recent years have dipped a little apart from emerging as the biggest gainers in the 2019 general election.
Mamata Banerjee
Mamata Banerjee is one of the few leaders who know how to give it back to the opposition. She is a street-fighter who has redefined the quintessential Indian politician. She did something which everyone thought was impossible by putting an end to the three-decades-long left government in West Bengal. After leaving Congress, she started her party from scratch and made it a force in Bengal politics. She is one of the few opposition leaders who is still holding ground in front of the "Modi Wave."
Vasundhra Raje
Vasundhara Raje, the first female chief minister of Rajasthan, owns great charisma and following in Rajasthan politics. Despite the failure in the 2018 assembly elections, people still respect her because they know that Raje can help the party in the time of crisis. One might question the functioning style of Raje or her occasional arrogance, but no one can question her stature, appeal, and charisma in the state.
Female leaders who promised but couldn't deliver
Nirmala Sitharaman, the union finance minister of India is far from being a political leader. She doesn't have a mass following and has made very few contributions towards Indian politics. Unfortunately, she has become a caricature of herself while leading the finance ministry of the nation.
The other BJP leader, Smriti Irani shows much promise and potential, but only in spurts. Her journey as a politician has been bumpy despite being close to PM Modi.  She has proved her electoral prowess by snatching the congress bastion Amethi from Rahul Gandhi but her ministerial journey has been flattering.
The Congress leader Priyanka Gandhi Vadra lives in her own bubble, choosing to walk into politics whenever she wants. She has so far shown no display of political success or astuteness at the hustings. The only thing which has kept her going is her last name and resemblance to India's first female Prime Minister.
There are barely other names that come to mind, which is a worrying sign. And when they do come- Mahua Moitra, Mimi Chakraborty, and Nusrat Jahan, they are trivialized.
Have a news story, an interesting write-up or simply a suggestion? Write to us at info@oneworldnews.com