The Simhastha (Kumbh) mela largest assembling group of Hindus began early today; the month long mela was marked with the arrival of Juna Akhara for the royal bath on the banks of Kshipra River for the holy dip.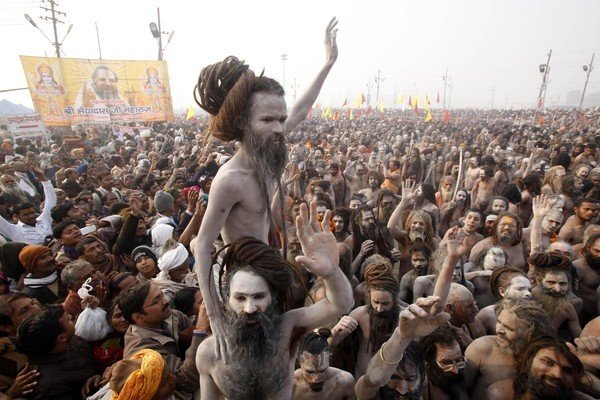 The Kumbh is taking place in Ujjain after a gap of 12 years, which is also the home of Lord Mahakaleshwar one of the 12 Jyotirlings in the country.
The Simhastha mela is marked with the presence of people from different corners of the country. The mela will be witnessing holy dips of all the 13 Akharas of saints and seers, elaborate arrangements have been made along the banks of Kshipra River.
The city is fully geared up to host the mela which is expected to mark the presence of over five crore people. Also this time the mela will be "Green Simhastha" told by Madhya Pradesh Chief Minister Shivraj Singh Chouhan.
Digvijay Singh, Congress General Secretary also took a bath at Gaughat on the first day of Kumbh.
The security has been kept tight with 22,000 security personnel, including the state policemen, personnel from central forces and other departments.
"Around five crore devotees are expected to take part in the Kumbh mela on the banks of pious Shipra river for which security has been ramped up in every nook and cranny of the district," said Inspector General of Police (IGP), Ujjain Range, Madhu Kumar.
"At the time of Shahi Snan (royal dip) in Shipra River, 25,000 security personnel will keep a watch at the Mela venue," Kumar added.