JOYOUS NEWS
Know the 'Zaika' of India : Exclusively for the Foodie in you!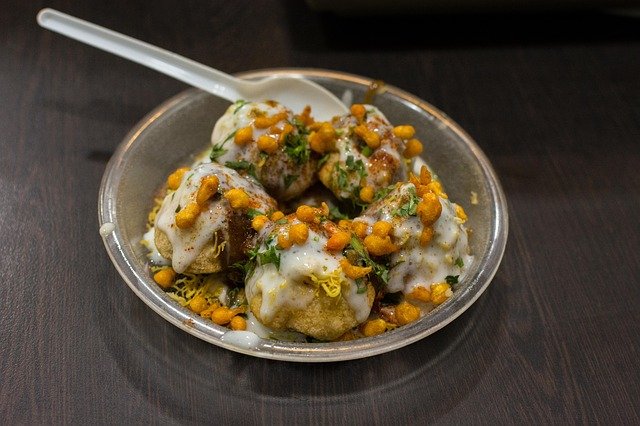 Street Food and Street Shopping go hand in hand: Shop and eat like a Pro!  
---
Street shopping to street food is one of the best things we can have. The moment we step outside our house we see so many street vendors selling some utterly delicious food, isn't? The culture flea markets are also dominant in other parts of the world. India is famous for its rich spices and tasty food. Street food can said to be the real taste of local cuisine and hardly any Indian will ever say 'NO' to it.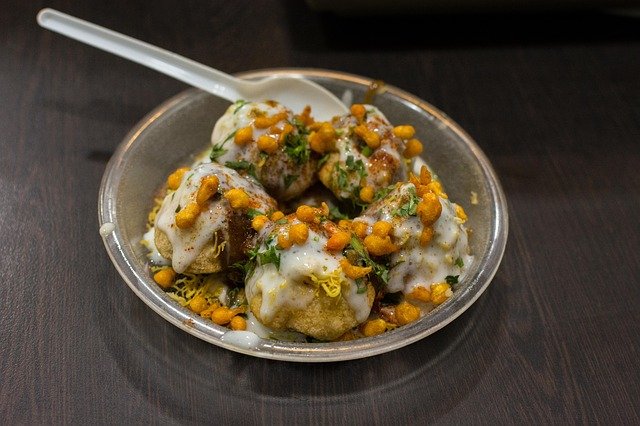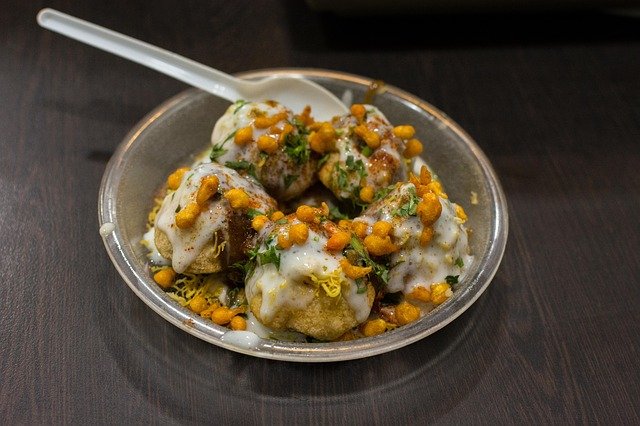 Here are a few reasons that make street food one of the best and definitely important parts of our lives:
1. Blend of every flavor: Sweet, sour, spicy- think of it and your favorite taste will be served on the plate. Street food is full of different flavors from spicy bhelpuri to icy-cold kulfi.
2. Sorry, the Item is Unavailable: We all hate hearing these words when we are about to order our favorite dish in the restaurant. But, this will never happen in case of street food. The chaat-waale bhaiya will always be ready to serve us our order. That is the best thing, guys.
3. Cheapest Food You will Enjoy: You will have to agree with this point. Street food is the best food you will get to taste without getting a big hole in your pocket. So, if it's the end of the month and you can not pay those heavy bills of restaurant and cafes, street food will always come to your rescue.
4. Best Option for Visitors: Traveling to a new city and want to know about its culture? Well, you should definitely taste its street food because it will speak a lot about the city's tradition. Here, food will speak louder.
5. The Feeling of Nostalgia: Whether you are a college student or a professional, whenever you will eat street food, you are going to remember that mini-outing and that will make you crave for more.
6. An alternative to Boring Food: Tired of eating the boring hostel/PG food? Well, street food is your cheapest and the most flavorsome option every time your mess disappoints you. Definitely, try this if you are missing "mummy ke haatho ka khaana."
7. The limelight of Every Party: Even if you are a Continental, Chinese or Italian food lover, you will have to agree with this point. Every party is incomplete without street food. From pav-bhaji to aloo chaat, street food is always the center of attraction for any wedding or birthday party. It's not limited to Punjabi wedding, guys. Grab anything from crispy samosa to fried momos of Tibet will give you foody feeling all the time.
Also Read: 10 Things You'll Relate To If You Are A Winter Person!
Here is a list of other states who serve the best food all over the country. It's better to know the Zaika to India before heading to any state of the country, isn't?
1. KOLKATA: The City of Joy is known for tasty and surprisingly cheaper street food. From mouth-watering kathi rolls and jhalmuri to Bengali sweets like delicious rasgullas and sandesh, Kolkata offers a list of never-ending culinary delights. The fiery jhaalmuri and scrumptious puchkas will spice up your palate, while hilsa and bhetki fish will only give you a heavenly feeling.
2. LUCKNOW: Nawaabi sher will greet you nawaabi food all the time.The capital of UP brings forth several food options for vegetarians and non-vegetarians alike. Want to devour a dish à la King? Head to Lucknow. Like a 'nawab' with some 'adab', nibble on the delectable galouti kebabs, kormas, and sheermaal. Tunde ke kebab with minced lamb and the famous biryani is what the Chowk in Hazratgunj area is famously known for it.
"Yes, definitely I am a street person. As I love street food especially momos. Even being a boy I also prefer street shopping as it is affordable and even stuff is much better", says Rohan Srivastava, Employee at TechMahindra
3.AMRITSAR: After the Golden Temple and the Wagah Border, Amritsar is renowned as a foodie's delight. Between Amritsari kulchas and a glassful of lassi, Amritsar has a delectable spread of Punjabi offerings. The city swarms with street-side vendors who prepare makke di roti with sarson da saag or maah ki dal. For the non-vegetarians, chicken tikka, butter chicken, and mutton chaap are must-have dishes. Gajar ka halwa and lassi (with Kesar on top) – for which the city is a benchmark – can put any French crème brûlée to shame.
4.AHMEDABAD: Gujaratis like to eat out, that is a universal truth. What Lucknow is for carnivores, Ahmedabad is for herbivores. Given its high caloric nature, street food in Ahmedabad may as well be synonymous with comfort food. The world needs to know that there are so many other options besides munching on khakhras, fafdas, theplas, and mathari. From the tasty dabeli and dhoklas to creamy basundi and an assortment of yummy chaats, the menu in the Municipal Market along CG Road has no end. Gujratis are sweet as there food.
5. SHILLONG: Meghalaya's street food menu is as mind-blowing as its magnificent scenery. Although the Northeastern cuisine is now famous across the country, momos, pork roast, and spare ribs – at throwaway prices – are among integral snacks in Shillong. Jadoh, which is a genuine Khasi food, is widely consumed by people in the city. To sweeten the pot, Police Bazaar in Shillong has a rich tradition of baking delightful cakes and pastries.
Also Read: Bengali Food Can Satiate Your Soul: Here Is Why You Should Try It At Least One?
After Street Food let's move ahead to Street Shopping!
Shopaholics are very well aware of best places in Delhi for shopping your daily stuff to party one. Shopping in Delhi does not have to be an expensive affair, believe us when we say so. A walk down the city's famous shopping haunts brings to you a range of flea markets and roadside chic stalls that would blow your mind away. Read on and learn more; you can save a lot while getting what you want!
1. Hanuman Mandir, Bangle Bazaar: Very close to the famous Hanuman Temple in Connaught Place, New Delhi, the bangle bazaar is a haunt for PYTs who want to fill their vanity boxes with chunky accessories and jewelry, especially bangles. There are many small flea shops and stalls here that sell decorative bangles in various styles, colors, shades, and patterns, from plastic to glass, Lac and metal too. So if you like them gaudy or simple, black metal or sparkling glass ones- the Hanuman Mandir bangle bazaar is where you should shop at.
2. Chandini Chowk: Best place for shopping guys. A one-stop-shop where you can shop and drop, Chandni Chowk is a famous haunt for shopaholics- cheap and affordable bargains for sure, much cheaper than what shops at retail store outlets at Connaught Place'S Janpath or Sarojini Nagar would otherwise offer. What you would find here are items on affordable rates because of wholesale shops, from wedding lehengas to jewelry, bags, and garments made of cotton and silk, books and electronic items, and yes, Chandni Chowk's Paranthe Wali Galli and street foods too is something to die for! If you are getting married soon buy your items from here only.
3. Sarojini Nagar Market: Located close to South West Delhi, Sarojini Nagar market is a haunt for fashionistas. So bargaining for sure is possible, and you can find export-plus items on display here. Throwaway prices and from high-end brands that too- yes, this is Delhi in its truest form. You would not have trial rooms here though, but everyone seems to be happy shopping and bargaining for hours to get what they want at this place. Everything is affordable here don't worry about money.
4. Karol Bagh: Busy and very crowded all through the year, Karol Bagh in Delhi is the oldest haunt that shopaholics and fashionistas would recommend you go and shop at. Very famous for bridal trousseau and wedding –wear, silks, cotton, synthetics and woolens, cosmetics, shoes, books and electronic items as well, you should be at Ghaffar Market, Ajmal Khan Road, Arya Samaj Road and Bank Street for the most affordable yet luxe items to buy!
5. Khari Baoli: A riot of colors that bring alive the vibrancy, textures, smells and the true nature of Dilli- Khari Baoli is the place to be; where the old-world glam charm meets the new. Known as the largest wholesale spice market in the whole wide world, Khari Baroli from the 17th century has been up and running, buying and selling an assortment of rich spices from across the world- going still strong. Quite close to the famous Fatehpuri Masjid and built around 1650 AD, the market is a haunt for spice lovers. You can find ayurvedic medicines here in bulk.
6. Janpath: Very close to CP, New Delhi, Janpath has a mix of the old and the new, the big and the small, the roadside flea stalls and quite a number of trendy designer shops too. From fashion goods to embellishments, local clothing lines to juttis and mojaris, Rajasthani footwear to Punjabi purses, handicraft artisans to mehendiwalas, you can find them all right here at Janpath. Just have a talent of Bargaining.
Also Read: Weekly Shopper's Stop
7. Dilli Haat: Fancy shopping for traditional, rustic and very quaint village items, head on to Dilli Haat – a place where you can see the roof cottages, an amalgamation of village life in the heart of the city, and plenty of items and products to pick and choose from. Handloom and handicrafts are the best buys here, and digging into delicacies is a treat as usual.
8. Greater Kailash: With two areas to its name, M-block, and N- block, Greater Kailash or GK is known for its crowds, street food, local outlets, and showrooms, making shoppers go mad and happy at the same time. From costume jewellery to casual wear, traditional items to chic footwear; chill out here at a pub for a drink and shop around in style and ease, bargain as much as you want and give into nothing of what has been offered at face value- you'd be a happy shopper walking out later on with hands full of bags.
Have a news story, an interesting write-up or simply a suggestion? Write to us at
info@oneworldnews.in