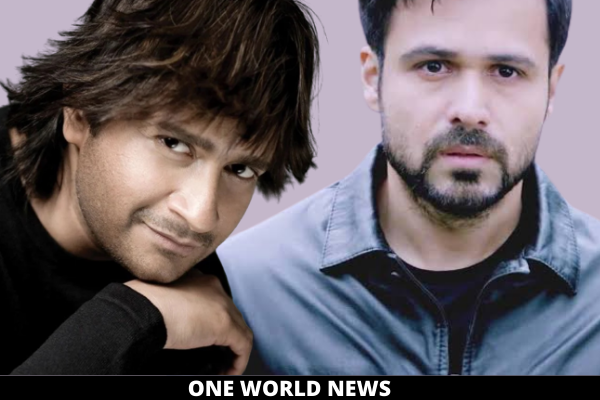 Craving for some good Bollywood Songs? Tune into KK and Emraan Hashmi songs and get ready for a plethora of emotions!
---
When it comes to soulful tracks in Bollywood, KK and Emraan Hashmi still tops our list.  The duo has ruled an entire generation. Back then, Emraan Hashmi songs were a rage and most of them were sung by KK.  Emraan's songs hold a special place in the hearts of 90s Kids. Amid school, tuitions, endless assignments, his songs were like a fresh breath of air. Songs like Zara Si Dil, Haan Tu hai, reminded us of our first crush.  KK and Emraan Hashmi, the duo never fails to hit the right chord. Their songs are pleasant to the ears and bring back a plethora of emotions.
Let us take a look at some of the beautiful tracks featuring Emraan Hashmi which holds a special place in our hearts!
1. Zara Si Dil:
The song from the film Jannat. The lyrics are soul-soothing and gets are emotions right. When it comes to expressing love for someone special, there is no better song than this.
2. Woh Ajnabee :
Woh Ajnabee jo dekhe door se! Remember this song? Oh! Why wouldn't you remember it? The best song to dedicate to your crush.
3. Tu Hi Haqeeqat:
A beautiful love ballad from the film Tum Mile. Have you watched this film? If you haven't, then you should watch it right away. Songs are of course one of the important reasons, but Emraan and Soha's chemistry will leave you amazed.
4. Dil Ibadat:
You, BAE, long drive and this song. Just imagine. An ear soothing track that makes you loved. An intense emotion that will make you give a tight to your loved one.
5. Maahi:
From the film Raaz 2- the mystery continues.  The song was on a loop for quite a long time. Kangana and Emraan reunited for the second time and this track went on to become a blockbuster in the history of Bollywood.
6. Tujhe Sochta Hoon :
From the film Jannat 2. Tujhe Sochta Hoon is another melody to remind you of the love of your life. If you people had a fight and you want to make up things, convey your feelings with this song
This track is from the 2006 blockbuster Gangster. Notably, this film marks the Bollywood debut of Kangana Ranaut.  So if you have just fallen in love, and don't know how to let them know – Sing it from her, na?
8. Mere Bina from the film Crook:
Neha Sharma and Emraan Hashmi's chemistry was soaring in this film and the tracks were all our hearts. Mere Bina – don't say you haven't heard it? If not, hear it right away.
9. Beete Lamhe:
Well, we wouldn't suggest you revisit your past. But this song is so apt when it comes to remembering Beete Lamhe which were full of happiness and love.
10. Tere Hoke Rahenge:
If you have made your mind to be with someone, then nothing can stop you. Let me know  Tere Hoke Rahenge. It is another beautiful track to let your crush know that you are head over heels in love with them.
Read more: emraan hashmi will now kiss kareena 
KK+ Emraan Hashmi duo has a song for every emotion. Be it heartbreak, proposal, or an intense love emotion for someone.  If you are a kid from the 90s, then you will resonate with every word in the article. You can choose your favourite track and can thank us later! These songs will give words to your feelings. We can't get over them. Can you? Let us know in the comments section which one is your favourite?
Liked this post?
Register at One World News to never miss out on videos, celeb interviews, and best reads.