#KikiChallenge is not worth the fun: Why don't people understand?
---
If you haven't heard of KiKiChallenge, then we envy you. KiKi challenge has taken the internet by storm. The challenge is also known as 'In My Feelings Challenge'. It involves jumping out of a  moving car and dancing alongside it to Canadian rapper Drake's latest song, 'KiKi, do you love me.' People all across the globe are taking KiKi challenge. It has also got famous in India but KiKi challenge is not worth the fun. It can risk your life. Your life is precious and Ki Ki challenge can become a threat to your life. Please don't take it.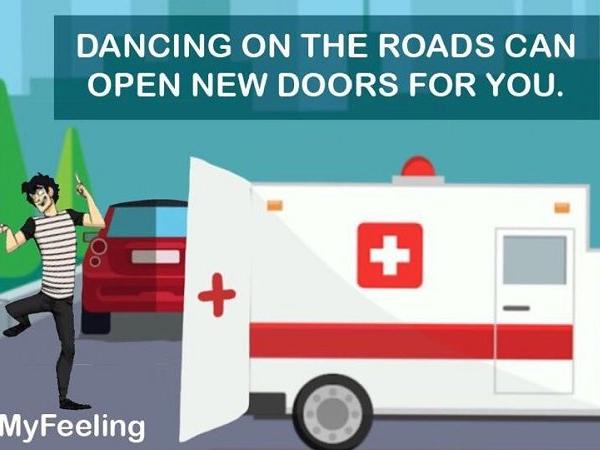 Police requested people not to take KiKi Challenge
Police forces all across the globe are warning people not to take Ki Ki challenge after multiple people face fatal injury while performing this on roads.  To make people aware about the same. UP police tweeted, " Dear Parents, whether Ki Ki loves your child or not, we are sure you do. So stand by your kids in all challenges in life except #kikichallenge.
In fact, Delhi police have also issued a warning. The Delhi Police department has posted a picture of a man dancing alongside an ambulance with its doors open. They tweeted, "Dancing on roads can open new doors for you."
Also Read: All You Need To Know About The 'Homeless Guy' Who Got Job Offer From Netflix
Steps that are taken  for Kiki Challenge
According to Senior Police officer of Delhi, "if people will not take warnings seriously, they will be punished for creating the nuisance on the road." Notably, some videos of the challenge that were uploaded on the internet, show oblivious dancers crashing into poles and even falling out of the car.
Public Figures- Please say No to KiKi challenge
Some celebrities like Nia Sharma took this Ki Ki challenge. She took it for fun but it could have some dangerous results. Being a public figure, it should be your responsibility that you should not promote things that can risk anybody's life.
Say 'NO' to KiKi Challenge because it is not worth taking. Putting life your life at risk is not a cool idea, millennials.
Have a news story, an interesting write-up or simply a suggestion? Write to us at
info@oneworldnews.in