SOCIAL NEWS
Karva Chauth Special 2017: Complete guidance for young women to keep Karva Chauth!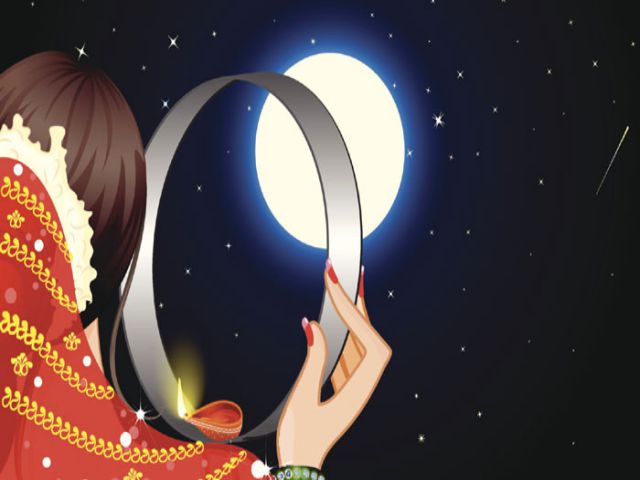 Fast that signifies the purity of Love
---
Well, Karva Chauth is around the corner, and we know that you all are busy with your makeup schedules and shopping. Isn't it? From best mehndi design to beautiful outfit you will leave no stone unturned to look gorgeous. Well, Karva Chauth is not only about getting ready for your loved one, but it is also the most difficult fast women have to keep after their wedding. Unlike other occasional fasts, this one requires them not to eat anything the entire day. They are not even supposed to have a sip of water until the moon comes out in the sky.
Related : Importance of Karva Chauth
But every woman keeps it happily, as it is believed that this fast is observed for the long and prosperous life of one's husband or life partner. Though it is difficult for all women out there to observe such a difficult fast, it gets even more difficult for those women who are working. Managing office and fasting together is like a great challenge. We can't even imagine. We have come up with some handy tips you can try this Karva Chauth:
1. Eat sargi properly, don't be so choosy: So this ritual of sargi is famous among Punjabis. Eat sargi properly. It is that meal which women have early in the morning before the fast begins. Try and have as many nuts (almond, raisins, cashews etc) and milk products as you can. Eating foods rich in protein will keep you full for a longer period. On the other hand, consuming sugary or fatty foods will make you feel hungry sooner. Avoid it.
2. Try to modify few rituals according to your comfort: We are not advocating breaking of any ritual, we are just saying it to modify. Apart from the traditional way of keeping fast, younger women are opting for more modern and healthier ways of fasting. Do not let the toxins that are released in your body affect your health. In the evening, sip some juice to keep yourself hydrated. That will restore some of the energy in your body.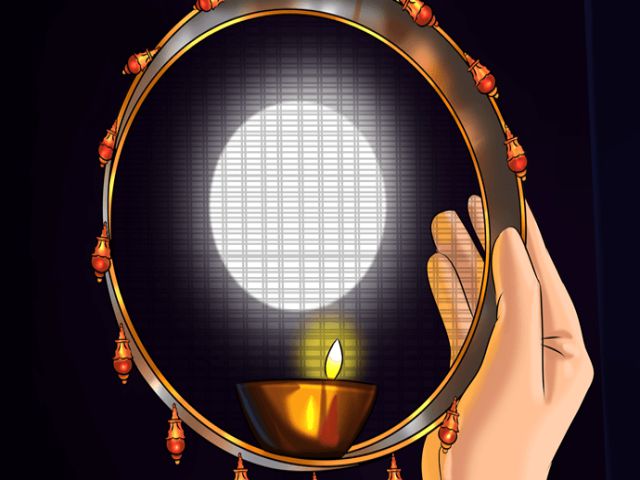 Related : Bipasha Basu and KSG's first Karwachauth celebration, See Pics
3. Do not over exert yourself: Do not do a lot of work in office. Your boss will understand on that day, as even he/she knows how difficult it is to manage work with a crucial fast like this one. Be calm and composed.
4. Think more about getting ready and looking gorgeous: Basically, divert your mind from food to other things. Rather than focusing on how you are not able to eat or drink, focus your energy on thinking about how amazing you will look and what a fun evening it will be once you are home.
5. Listen to some soothing music when others are having food: Now, the most testing part of the entire day is when people around you eat. It makes you want to dig in too, especially after staying hungry for such a long time. But do not worry. Keep yourself calm by thinking about all the great food you will be able to enjoy later. Do not sit with your colleagues when they are having lunch or evening tea. Rather, take a relaxing walk around the office complex, listen to some music, or watch some online shows.
6. Do not open your fast with caffeine or fried foods: Now that the day is over, chanda mama is finally out and you have opened your fast, remember to eat healthy. Do not drink coffee or tea, as they can elevate the acids in your stomach (which was empty the whole day). Also, avoid fried and fatty foods. Only open your fast with water or fresh fruit juice. Later, go for healthier food options rather than pooris and kachoris as they might interfere with your digestion too.
Well, this time God is with you as Karva Chauth is on Sunday. Enjoy it fullest! Happy Karva Chauth!
Have a news story, an interesting write-up or simply a suggestion? Write to us at info@oneworldnews.in