JOYOUS NEWS
'Kalakaar' Exhibition: Treat For Budding Photographers!
'Kalakaar' Exhibition: Treat For Budding Photographers!
---
'Kalakaar' Exhibition
'Kalakaar' Exhibition: Treat For Budding Photographers! :- How will you react when your biggest dream will come true? Let me guess, you will jump in excitement right? This is what exactly happened with a bunch of young photographers, who like to see the world from their own view.
Chirag Dua, a young passionate photographer along with his two more friends Utkarsh and Harshit decided to give new wings to their dreams and they left no stone unturned. After putting all their efforts, now they have come up with a Photography exhibition, 'Kalakaar' that will surely be a treat for all the budding photographers.
When and where?
The exhibition is scheduled to take place on September 24 and September 25 at Arpana Fine Art Gallery, Green Park from 11 am to 7 pm.
Read Here : Sunshine mixed with a little Hurricane: Tale of a 'Go- Getterwoman'
What all is special?
Do you know Nakul Sharma? Yes, you got it right one of the biggest names in the photography world. A travel photographer whose brilliant photography will leave you speechless will also address people at the exhibition. He is going to hold a talk at the Kalakaar Exhibition.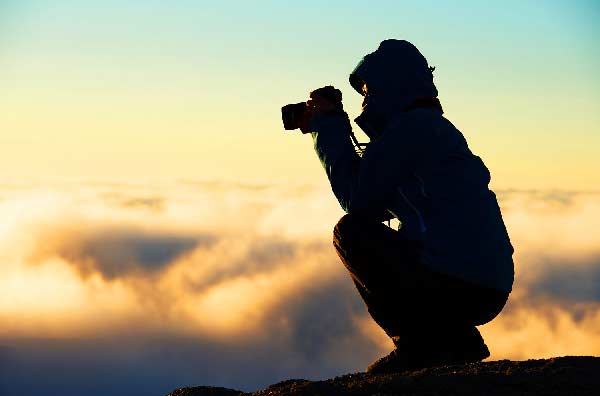 One will able to explore a lot during the two-day exhibition. It could be very beneficial for the all those, who really want to take photography as their career.
Chirag himself is a very good photographer and he eagerly wants to make a long way in photography. He is currently working as an Assistant Photographer at Hidden Designing. On asking about how he is feeling about his long time dream becoming a reality?
He said, "I am super excited and at the same time nervous too because of it my first exhibition but then I feel it can be helpful for l0t of budding photographers out there including me."
So we wish these young lads all the very best for their upcoming event. And yes if you are free this weekend so in spite of searching for events on Google, go and be a part of Kalakaar and explore the mesmerizing world of Photography.
Have a news story, an interesting write-up or simply a suggestion? Write to us at
info@oneworldnews.in