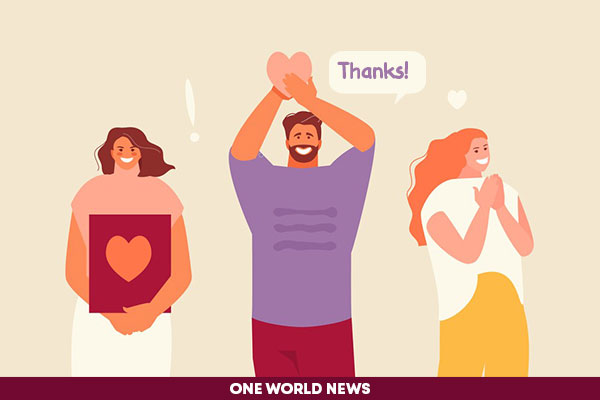 End 2021 with Gratitude to kick start 2022 on a Happy Note
---
Voila! We are in the last week of 2021 and people are geared up to welcome 2022.  Well, we are geared up so is the Omicron Variant. The new variant is rapidly spreading all across the globe. India has  reported 578 fresh cases of the new strain in the last 24 hours – a hike of 37 percent from Sunday's tally of 422. Yes, there is a fear of the third wave and a lot of offices are switching back to work from home.
Well, the difficult time is not over yet, but it's always good to feel grateful during hard times. 2021 was not a great year as the deadly second wave of Covid 19 brought India to its knees. But now, as we approach the end of this year, let us end 2021 with gratitude. Ending 2021 with gratitude will help to kick start 2022 on a happy note and will allow positive energy to flow.
Gratitude attracts better things in Life
Practicing gratitude on a regular basis attracts abundance in life. To simply put, gratitude turns what we have into enough, and more. It turns denial into acceptance and confusion into clarity. Gratitude makes sense of our past, brings peace for today and creates a vision for tomorrow. We all have heard about practicing gratitude on a daily basis and how many of us practice it consciously?
How many times in a day are you genuinely thankful for things you have in life? Practicing gratitude has many benefits, both short & long term. A lot of psychologists have researched gratitude and found people who continuously practice it are happier and less depressed.
Why should you end 2021 with gratitude?
It may not be a wonderful year for you but there are many things in life to be grateful for. Be it your good health, your job, your loved ones are safe or just a fact that you are alive. Bid goodbye to 2021 with gratitude. Be thankful for everything you experienced this year. Whatever you have gone through has made you a stronger person.
Look at the brighter side and be ready to manifest all your goals and dreams in 2022. The only way to kick start your 2022 on a happy note is to end 2021 with gratitude. The more thankful you will be for the things you have in life, you will attract more abundance in your life.
So just pause, take a moment and prepare a Year End Gratitude list that will motivate and keep you focused on your goals:
Gratitude reminds you that sometimes good things can come from failure
If you failed at something this year, do not forget that when one door closes, another opens. Failure is not the ultimate outcome, sometimes they take you to a beautiful destination.
It helps us to recognize our growth
Look back at your journey. You have become a better person, haven't you?  After all, life is all about growth.  Creating a gratitude list can help you recognize your growth and you should be thankful for being the person you have become today.
Practicing Gratitude can help you figure out what you need to work on
When things don't go as planned, we learn to be focused on the right things. We should be grateful for all experiences, be it bad or good. Everything that happened to you has a reason. So relax and go with the flow.
Read more :- Ring In The New Year With Your Special Someone and Make Your Night Special
It helps you to see good in life
Appreciate the good stuff in life and gratitude helps you to do so. Instead of focusing on things that we don't have, it's important to see growth, beauty and love in every aspect of life.
Before this year ends, take a moment and list down all the things that you are grateful for. Make it a conscious effort and witness the magic in your life. Because Gratitude is Powerful!  Just Like –we are grateful for your love and support. Keep reading and supporting One World News!
Liked this post?
Register at One World News to never miss out on videos, celeb interviews, and best reads.