Lifestyle
Why to protect your company with IP CCTV?
Two types of CCTV cameras are available in the market analogue and digital
---
Security cameras are an integral part of any business, especially if you want to protect your assets from getting stolen or vandalized. While security cameras help solve crimes, the quality of the footage captured by these cameras will dictate how fast a crime can be solved.
There are two types of camera systems. The analogue CCTV cameras still exist despite their out-dated features. IP-based CCTV cameras, such as axis cameras, have been in the market for more than a decade. Yet, it is only now that consumers have realized the added value that IP cameras offer in protecting their businesses or property. Companies that need replacing their old analogue cameras are quickly switching to IP cameras for the following reasons:
1. Higher Resolution
Solving a crime will often require accurate identification of the suspect. While analogue cameras can capture a crime being committed, the low resolution of footage, usually 0.4 megapixels, are not enough to correctly identify the culprit of the crime. Meanwhile, the high-resolution quality captured by IP cameras which average at 10 megapixels is enough to accurately pinpoint facial details of suspects that can result in a sound arrest.
2. Remote Access
Since IP cameras are connected online, you can log in to check on your cameras just as long as you are connected. The IP connection means that you can use your smartphones to access real-time footage of your IP cameras installed in your stores while you are elsewhere.
Read more: India becomes the net exporter of mobile phones, understand what is net exporter?
3. Analytics
Analogue systems have digital video recorders that have the primary purpose of recording what the analogue cameras capture. And that is it. Modern IP camera systems such as axis cameras have improved analytics software that enables the highlighting of specified events being captured based on your preferences. For example, you can highlight footages captured through motion detection or can have your analytics software identify footages with unusual circumstances such as increased noise or an individual being caught repeatedly in a short period. With the analytics in the IP camera software, you can quickly move to a specific event without having to watch through hours of captured footages.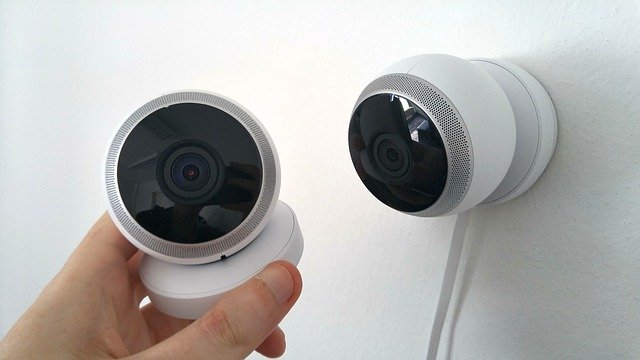 4. No Need to Replace Existing Wires
If you are switching from your old analogue camera systems into IP cameras, you do not need to replace the existing wires. Most IP cameras such as axis cameras can make use of the existing coaxial cables to connect to a Network Video Recorder by using a Multimedia over Coax Alliance adaptor. This adaptor will lessen your labour costs, especially if the existing coaxial wire layout is well-placed and well-maintained.
5. Wireless Connection
If you are bothered about the cost of rewiring your entire CCTV system, IP cameras can be connected wirelessly, therefore, reducing the costs for rewiring. However, when you opt for a wireless CCTV connection, you should be aware of the schedule for battery replacements to keep your security system in tip-top shape.
6. Hybrid Systems
High-end network video recorders can incorporate your old analogue security cameras into the new IP system. This compatibility is advantageous to companies with large areas that are protected with a large number of cameras. Companies can prioritize the switching of analogue cameras to IP cameras in areas that have high-security risks first and then eventually switch all cameras one area at a time to minimize massive outflow of capital expenditures on camera replacements.
IP cameras such as axis cameras are the new way of obtaining higher security for your business. If shifting towards an all IP CCTV system is too costly for your company, it is perfectly fine to make the transition gradually.
Have a news story, an interesting write-up or simply a suggestion? Write to us at info@oneworldnews.com