Women Talk
OWN Cringe
International Women's Day: Pleasure is her right as well, read what women really want?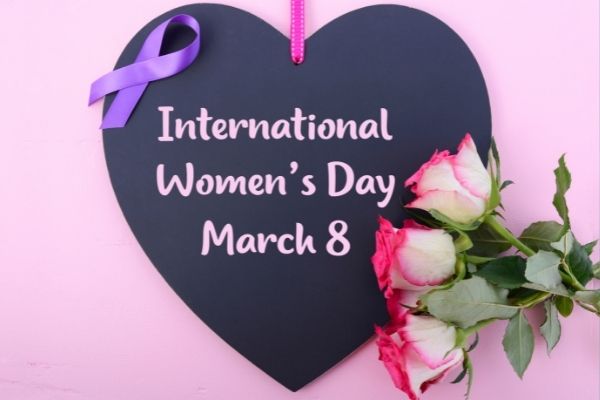 International Women's Day #हर Naari Her Pleasure: Love-making should be pleasurable for both partners, isn't it?
---
International Women's Day: March 8 marks International Women's Day and this year One World News is talking about women's pleasure. When it comes to love and sex women often hesitate while talking about their desires, thanks to the stigma attached in our society. Ladki Hokar Pleasure Ki Baatey? Well, #हर Naari Her Pleasure talks about the idea that lovemaking should be pleasurable for both the partners and women should freely express what they really want.
When we talk about women's pleasure, it is entirely different from men's. A lot of women complain that their partner doesn't know what to do with them (sexually).  In an interview with Bangalore Mirror, Niyatii N Shah, a sexuality educator revealed, "It is important to know her body and this only comes with exploration. Of course, for the man what she wants and when she wants, the woman must communicate."
The male and female sex cycle is grossly different. Women take more time to get aroused than men. While men get aroused by vision, touch, and talk, it is not always same for the women. They need foreplay. On the other hand, men do not invest time in foreplay. They usually get right down there to either kiss or fondle breasts and they are set.
Emotions play an important part for women
For women, communication is the key when it comes to pleasure.  For men, sex is not about attachment, but for women, sex is linked to emotion.  It is extremely advisable for a man to know her partner and build an emotional connection and keep her happy. A lot of times, men assume that he enjoyed it so she must have too but it is important to ask her – Did she enjoy it or is she satisfied? Experts revealed that the only way to know that the act was pleasurable for her is by asking her.

It is important to understand what excites her. Apart from Clitoris and Nipples, there are several other spots inside the vagina that can give her pleasure. You won't know until you explore.
Read More- International Women's Day 2022: Why Purple, Green & Yellow are the colors of women's day?
Do you know 70 percent don't even know that they can experience orgasm too?
Well, a lot of us still are not well versed with our body and its needs. A lot of women too don't know what they actually want. We mostly rely on information that is available on the internet, thanks to the lack of conversation around sex.  Well, the idea of sex revolves around men and many women believe that it is their duty to have sex with their partner. With a little bit of shift in our thought process, women are now getting aware of their desires and needs.  Still, In India, we have a long way to go! Women are expected not to talk about their desires instead they are expected to make their partner happy.
Read More- Women's day special: Female celebrities who are running successful businesses
Consent Bhi Hai Jaroori! 
Last but not the least, consent is another important factor when it comes to women's pleasure. For women, consent is extremely important. Giving permission to one activity doesn't mean agreeing to other things as well. When it comes to pleasure, always ask your female partner what she wants and if she says no to something get that straight.
This International Women's Day let's talk about Her Pleasure Kyunki Pyaar Mai Pleasure Ka Haqq Dono ko Hai!
Like this post?
Register at One World News to never miss out on videos, celeb interviews, and best reads.