Lifestyle
International Dog Day 2022: Heartwarming stories about dogs saving humans' life!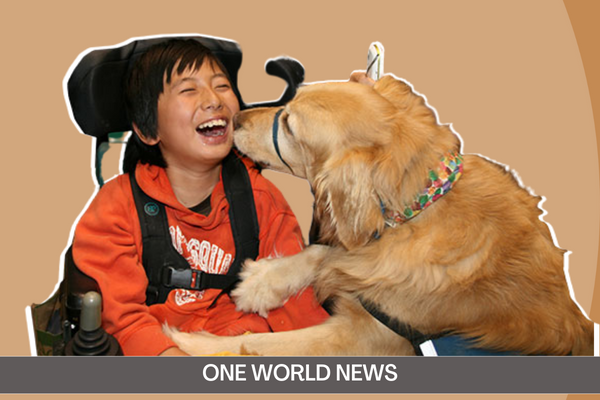 International Dog Day 2022: Stories that prove dogs love humans more than they love themselves
---
International Dog Day 2022 – Every year it is celebrated on August 26 for drawing the attention towards the plight of canines around the world and encouraging adoption. The dog is known as man's best friend. Dogs love humans more than they love themselves. They are most loved and adored pets. Specifically talking about India, the population of pet dogs in India amounted to 19.5 million in the year 2018. The population was forecast to reach 31 million by the end of 2023. Well, international dog day was started as National Dog Day in the US in 2004 by pet and family animal rescue advocate Colleen Paige.
She decided to observe 26th August as National Dog day as it's the date when they had adopted their first dog from an animal shelter. National Dog Day emphasized rescuing dogs. The day celebrates all kinds of breeds.  This international dog day, let us take a look at the heartwarming stories about dogs who saved the life of their owners.
A Pet Dog in Mumbai saved owner's life, gets killed in the attack – The Story will move you
If you aren't a dog lover, you might not understand the kind of loyalty they have for their owners. They can go to any extent to protect their owner. In the year 2017, a pet dog was killed in Mumbai after it tried to save its master from a knife-wielding attacker. A 23 – year –old woman was about to get killed when one of the woman's friends came to her rescue.  The man tried to kill the friend too when the pet dog came in between to rescue her. The pet dog bit the man but before leaving the house he killed the dog. This heartbreaking story is proof that dogs can do anything for their owner.
When Peanut became a rescuer?
A dog named Peanut who was abused before being adopted into a loving family in 2017 became a rescuer. That year People's Magazine reported that Peanut's frantic braking alerted her owners. Following her outside, they found a 3 –year –old girl. She had wandered away from an abusive home of her own. Interestingly, when responders arrived at the house, the traumatized girl reportedly mouthed the word "Doggie".
Major – The dog who decided not to give up
A lot of dogs call for help by barking but Major is not one of them. According to reports, when Pitbull/Labrador mix dog's owner suffers from PSTD after being wounded in action, was overwhelmed with Seizure, he called 911 by stepping on his Owner's iPhone. The dispatchers thought that it is a prank call, they disconnected the phone, which forced the service dog to call the number not once but 10 times.
The Golden Retriever who got bit by a rattlesnake while trying to save the Owner
In the year 2018, Paula Godwin went for a hike in Arizona and almost stepped on a rattlesnake.  She was saved by her puppy, who was then just a year old. He jumped right in the front of the leg where she would have got bit.
A Dog from Kerala who saved his family a devastating Landslide
In August 2018, Mohanan P and his family members were sleeping in their home when their pet dog started barking.  After the family managed to escape from their house. Mohanan P informed that Rocky's (their pet dog) howl was different. When they checked outside, they managed to rush out in the nick of the time before their house was destroyed.
Stories of Hoomans and dogs are quite famous. They are loved and adored by all. Sadly, a lot of times, they face cruelty. We often hear stories of dog cruelty, especially of Stray dogs, which are heartbreaking.  In the past few years, a lot of people have come forward to spread awareness of animal cruelty and often stricter laws are also demanded.  In fact, people are now open to adopting Indie dogs as well.  This dog day, let us pledge to make this world a better place for four-legged friends.
Have a news story, an interesting write-up, or simply a suggestion? Write to us at info@oneworldnews.com