Kaam Ki Baat Karona
International Day of the girl child 2021: History, Significance & where does India stand?
October 11 marks International Day of the girl child: To save a girl is to save generations!" Gordon B. Hinckley
---
To acknowledge the importance power and potential of girls and in order to promote their welfare by opening more opportunities international Day of girl child is observed annually and globally on October 11.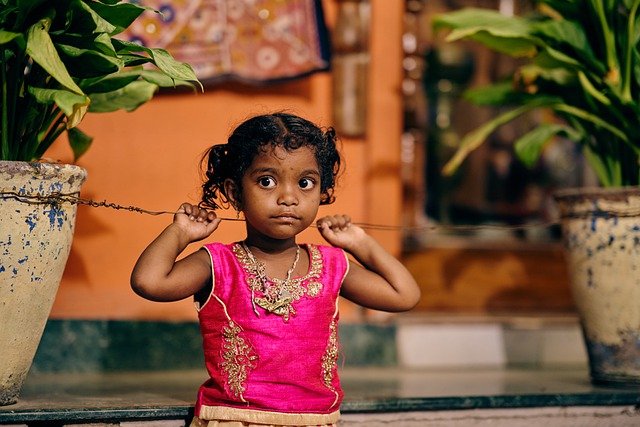 It is an attempt to eliminate gender-based challenges that girls around the world face to attain equal rights a virginities while fighting discrimination and often violence against them. Malala Yousafzai has rightly said We cannot all succeed when half of us are held back. We call upon our sisters around the world to be brave – to embrace the strength within themselves and realise their full potential."
History of this day!
Beijing declaration 1995
At the world conference on women in Beijing, it was the first time when it was recognised that there was a need for addressing issues faced by adolescent girls all around the world.
"Because I am a girl" was an international non-governmental organisations campaign design to you know 4
girls
, especially from the developing countries promote their rights and bring them out of our poverty. International Day of girl child emerged as an idea during this campaign. Took governmental form when this idea was forwarded to Canadian federal Government and ultimately involved the UN.
Consequently, on December 19, 2011, the UN general assembly on the proposal of Canada passed a resolution of recognising October 11, 2012, as the inaugural day of the International Day of the girl child. The theme of this was centred around child marriages.
Importance of celebrating this day
1. Empowering girls
2. Eliminating gender-based issues
3. empowered girls grow up to be empowered women
"And though she is but little, she is fierce." -William Shakespeare
The little girls of today are going to be the leaders of tomorrow. They should be encouraged, appreciated and uplifted. Girls are brought up with deep-rooted stigma and discrimination in society. This needs to stop now.
International Day of girl 2021 Theme:  Digital Generation. Our Generation.
The world after the COVID-19 pandemic has become a digital world as the use of digital platforms for learning earning and connecting have accelerated.
Unfortunately, some 2.2 billion people below the age of 25 still do not have internet access at home. Girls are more likely to be cut off. The gender gap for global internet users gives from 11 % in 2013 to 17% in 2019. In the world's least developed countries it is around 43%.
Girls are less likely to use and own devices and gain access to take related skills and jobs. It is in this view that this theme has been adopted. To address the issue of inequality for Digital literacy is essential to thriving in the 21st century.
"When girls are educated, their countries become stronger and more prosperous." -Michelle Obama
How you can participate in International Day of Girl Child?
1. Sharing stories, blogs, and videos of inspiring adolescent girls.
2. Amplify the reason and need to address the gender and digital divide.
3. Actively participating in the theme.
4. Appreciating and making girls around you feel safe.
"Courage, sacrifice, determination, commitment, toughness, heart, talent, guts. That's what little girls are made of; the heck with sugar and spice." -Bethany Hamilton
Liked this post?


Register at One World News to never miss out on videos, celeb interviews, and best reads.