Literature
Indian Authors who made their way to international market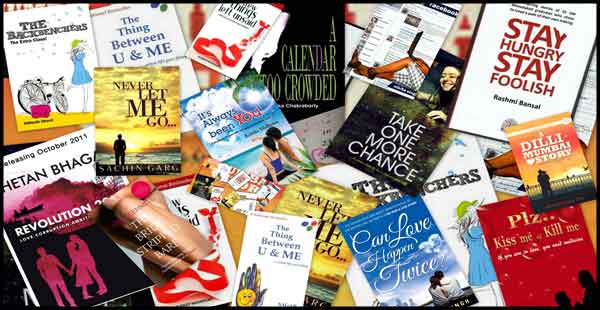 Indian Authors who made it to international market
---
Writing is an ever-growing field. As they say, 'Books are our best friends' and so are their writers. Writers know how to create magic through their words and make the readers get lost in their world. India is a country where people have many talents and writing is undoubtedly one of them. Generally, Indian Authors are not that much recognized on the international level for their works as much as they deserve. Anyhow, there are still many Indian Authors who have fought all those obstacles and made their way to international market. Let's get familiar with few of them:
Salman Rushdie is a realist who doesn't believe in writing crappy novels. He writes to express not to impress. His internationally recognized novel, 'Midnight's Children' landed him Bookers prize. Whereas his other well acclaimed worksare, 'Shame', 'The Satanic Verses' and 'The Moor's Last Sigh'.
Many readers might deny the fact but apparently, Chetan Bhagat does get counted as one of the many rare and talented authors in India. Where most of his novels are seemed to be inspired by some Indian chick-flick, his novel, 'Making India Awesome' actually is a worthy read.
Arundhati Roy is not only a popular Indian Author but also an active political activist, who shocked everyone by her best-selling book, 'The God of Small Things' in the early days of her career. Apparently, she is the recipient of not only the Sahitya Academy Award but also the very prestigious Bookers Award as well.
The man was indisputably an angel for common Indian people. He wrote many short stories considering the problems faced by common people in day to day life. With his incredible works like 'Swami and his friends', 'Malgudi Days', 'The Guide', he gained worldwide recognition.
Have a news story, an interesting write-up or simply a suggestion? Write to us at
info@oneworldnews.in